We have updated our Privacy Policy Please take a moment to review it. By continuing to use this site, you agree to the terms of our updated Privacy Policy.
Description
No nation is as closely identified with the game of soccer as Brazil. For over a century, Brazil's people, politicians, and poets have found in soccer the finest expression of the nation's collective potential. Since the team's dazzling performance in 1938 at the World Cup in France, Brazilian soccer has been revered as an otherworldly blend of the effective and the aesthetic.

Futebol Nation is an extraordinary chronicle of a nation that has won the World Cup five times and produced players of miraculous skill, such as Pel', Garrincha, Rivaldo, Zico, Ronaldo, and Ronaldinho. It shows why the phrase O Jogo Bonito — the Beautiful Game — has justly entered the global lexicon. Yet there is another side to Brazil and its game, one that reflects the harsh sociological realities of the "futebol nation." David Goldblatt explores the grinding poverty that creates a vast pool of hungry players, Brazil's corrupt institutions exemplified by its soccer authorities, and the pervasive violence that has seeped onto the field and into the stands.

Futebol Nation illuminates both Brazilian soccer and Brazil itself; its brilliance, its magic, its style, and the fabulous myths that have been constructed around it; as well as its tragedies, its miseries, and its economic and political injustices. It is the story of Brazil told through its chosen national game.
Visit our Soccer Books Page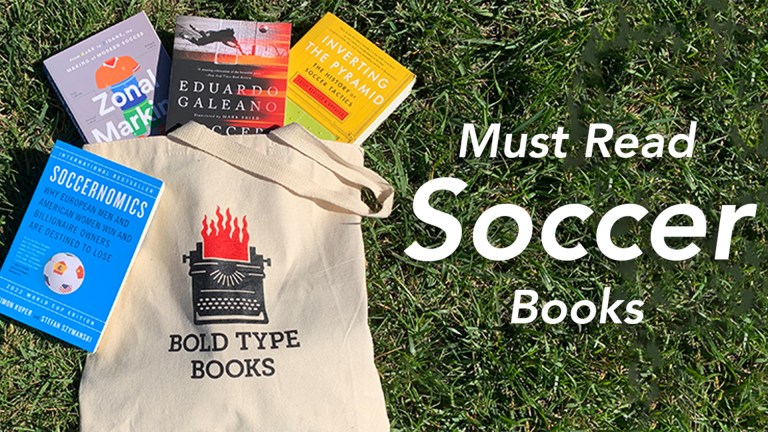 Praise
"In Futebol Nation, Goldblatt examines in absorbing detail the special place of the sport in the country's history, from the impact made by Charles Miller, the son of a Scottish father and an Anglo-Brazilian mother, who returned from his English public school in 1894 with two footballs and a copy of the rules of the game, through the rise in the 1960s of the torcidas organizadas, the powerful supporters' groups that became a law unto themselves, to the demonstrations held in protest against lavish government expenditure on this summer's tournament in a country whose poor still live in hovels."
Richard Williams, The Guardian

"[A]n impressive cultural historian ... Goldblatt introduces us to a host of fishy schemes and schemers..."
Toby Lichtig, The Telegraph

"Goldblatt has a knack for putting football into its socio-economic context, a gift for synthesis, and frightening eloquence."
Simon Kuper, Financial Times

"[A] breezy, readable and nuanced primer to the centrality of football to Brazilian life."
Jonathan Wilson, New Statesman

"Magisterial..."
Franklin Foer, New Republic

"As David Goldblatt's engrossing Futebol Nation: The Story of Brazil through Soccer shows, the sport has long reflected both the best and worst of Brazil."
Economist

Read More
Read Less