Get recommended reads, deals, and more from Hachette
By clicking 'Sign Up,' I acknowledge that I have read and agree to Hachette Book Group's Privacy Policy and Terms of Use
We have updated our Privacy Policy Please take a moment to review it. By continuing to use this site, you agree to the terms of our updated Privacy Policy.
★ Rest Is Resistance: A Manifesto
By Tricia Hersey
Booklist - Starred Review
Hersey, known as the Nap Bishop, is an author and performance artist as well as an activist who emphasizes the importance of rest to racial- and social-justice work. Here, she delves into why it's so crucial, particularly for Black women. Through accounts of Hersey's family history as well as Black American history, readers learn about the legacy of exhaustion, where it came from, why it was normalized, and how to challenge that. Resistance to grind culture is fundamental and necessary, as is rejecting the capitalism that has benefited from it for too long. Although readers have been conditioned to think that rest is a luxury or something to be earned, Hersey encourages people to counter those notions. Capitalism demands that people ignore pain and health issues for the sake of being on the clock, something Hersey also rallies against because it is wreaking havoc on too many people, particularly marginalized groups. With key breakdowns about the hidden cost of toxic productivity standards and grind culture, Rest Is Resistance offers crucial guidance on how people can slow down, reclaim rest, and make space for self-care. Although these things may not seem revolutionary, Hersey demonstrates why and how they are radical.
BookPage - Starred Review
Founder of the Nap Ministry Tricia Hersey has created a startling, generous new work in Rest Is Resistance. Grounding her debut book in Black liberation theology, abolitionist traditions and Afrofuturism, Hersey provides a blueprint for rejecting the demands of modern capitalism in favor of our collective health and social progress. Hersey delineates American society as one in crisis. Through research and personal anecdotes, she demonstrates how our culture has systematically prioritized the generation of wealth above our health, happiness and stability—and subsequently romanticized this dysfunction as "grind culture" or "hustle culture." For Hersey, embracing rest is an inherent rebuke of a violent system built on coerced labor and white supremacy. It is an intentional opt-out of an ideology that demands the labor of Black women while deriding us as lazy. She is also quick to denounce the modern wellness industry that has commodified and individualized self-care as something that can be packaged and sold (candles, shakes, crystals, etc.). As part of this rejection of "shallow wellness work," Hersey does more than just explain the problems of modern capitalism; she also provides practical methods of resistance through a variety of resting practices. Hersey argues that prayer, daydreams, sleep and intense laughter are not just enjoyable but sacred balms. But at the forefront of this work is the understanding that these spiritual practices go beyond the individual. According to Hersey, cultivating rest honors the labor of our ancestors and promises a better world for our descendants. Hersey's prose is exquisitely beautiful, dripping with lyrical grace and wisdom that make her background as a poet and scholar obvious. Audre Lorde, Octavia Butler and bell hooks are named inspirations for her craft, and their work echoes throughout Hersey's thinking. "I don't want a seat at the table of the oppressor," Hersey writes as she dreams of a better future for us all. "I want a blanket and pillow down by the ocean." Rest Is Resistance is a book to read and reread with a pen in hand and pad beside you; one that you will find yourself wanting to give to friends, co-workers and strangers.
Little, Brown/Spark: October 11, 2022; ISBN: 9780316365215, Hardcover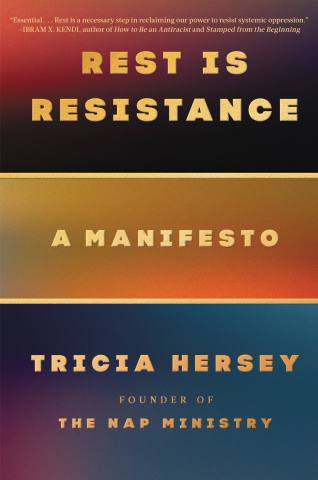 ★ ON EVERY TIDE
By Sean Connolly
Kirkus - Starred Review
Sweeping history of Irish migration and the many forms Irishness took in new lands.
As longtime Irish history professor Connolly observes, the numbers of Irish who left the island in the 19th century were huge: a mere 14,000 in 1816-1817, but 244,000 between 1831 and 1835, numbers that would further swell to millions with the Potato Famine. Some went to Australia, some to Canada, but most to America, for, as Connolly writes, "the mass movement of people was possible only because of the inexhaustible demand for settlers and workers in the expanding economy of the United States." Whereas in Australia and Canada, Irish immigrants tended to spread out into provincial towns as well as major cities, the largest waves to America landed in cities on the East Coast, both because that's where the jobs were and because most immigrants lacked the financial resources to go further. Consequently, in Australia and Canada, there were fewer purely Irish enclaves than in America. In the latter, though, postwar suburbanization was a powerful vehicle for changing the face of Irishness. "The move to the suburbs," writes Connolly, "already meant that, for growing numbers, neighborhood life no longer revolved around the parish church and the clubs and societies linked to it," making Catholicism a less central symbol of identity than in years past. The author shows how Protestant Irish were heavily represented in the immigration rolls. Combined with rising affluence and a splintering of the old community was an increasing pattern among both Protestants and Catholics to marry outside their ethnic group, also common in other diaspora communities elsewhere in the world. Working the statistics—Connolly observes that, for example, England's Irish communities grew markedly during World War II both because of jobs and because travel across the oceans was perilous—and popular culture and social history alike, the author delivers a complex but accessible narrative.
A masterwork of Irish diaspora history and immigration studies generally.
Basic Books: October 11, 2022; ISBN: 9780465093953, Hardcover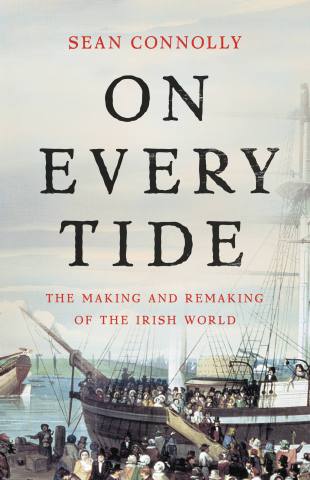 ★ ZARIFA: A Woman's Battle in a Man's World
By Zarifa Ghafari with Hannah Lucinda Smith
Kirkus - Starred Review
A politician and activist recounts the personal and political effects of the rise and fall of the Taliban in her native country of Afghanistan.
Born in 1994, Ghafari was "raised during the Taliban's first regime" and "came of age in the era following 2001, as a supposedly democratic government was being propped up by Western armies, aid organisations, and billions of dollars." Although she loved going to school, the Taliban's increasing presence in Paktia, the province in the Tora Bora mountains where her father was working, made it dangerous for girls to receive an education. It was so dangerous, in fact, that her father forbade her from attending school, a directive she ignored until she found herself in the path of a suicide bomber while sneaking to school against her father's orders. Despite this traumatizing experience, which also included a skull injury caused by shrapnel from the explosion, she continued to secretly attend school. She was only able to finish her schooling through a scholarship to Chandigarh, India, where, after intense study, she learned enough to return to Afghanistan and pass a rigorous examination process that resulted in her appointment as the mayor of Wardak. In that role, Ghafari diligently battled corruption until her father's murder made her fear for her family's safety and forced her to transfer to the defense ministry in Kabul. Soon after, the Taliban invaded, forcing Ghafari and her loved ones to flee the country. This harrowing journey plunged her into depression but also spurred her into activism. The author tells her inspiring life story with sincerity and passion, providing a nuanced and, at times, horrifying glimpse into Afghanistan's devastating history. The last two chapters are particularly gripping, as Ghafari chronicles the physical and emotional chaos that enveloped the country after the withdrawal of American troops in 2021.
A searingly honest, profoundly courageous memoir of one fearless woman's fight for her homeland.
PublicAffairs: October 11, 2022; ISBN: 9781541702639, Hardcover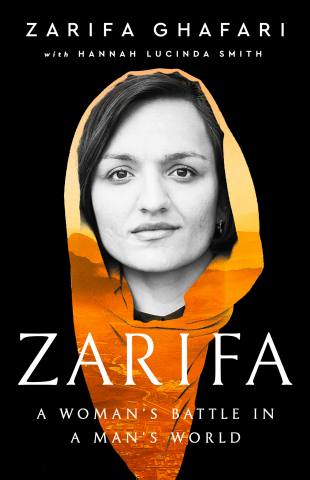 ★ MYTH AMERICA: Historians Take on the Biggest Legends and Lies About Our Past
By Kevin M. Kruse and Julian E. Zelizer
Library Journal - Starred Review
Princeton Univ. historians Kruse (One Nation Under God) and Zelizer (Burning Down the House) combined their talents to edit this collection of essays written by historians seeking to set the record straight on a variety of issues, including immigration, imperialism, and the right to protest. The authors contend that Americans are living in an age of disinformation, which is dangerously weakening the country's democracy. Essays are used to bolster the strength of the editors' argument that while the Trump administration is responsible for pushing the country to its "crisis point," this was only possible because of changes allowing right-wing myths to have an impact on American life—namely, the development and growth of conservative media outlets and what the book calls the "devolution of the Republican party's commitment to the truth." The authors successfully correct myths, providing historical context and research and making this a compelling collection for readers interested in politics, government, and history. Readers can expect 20 essays on different discourses written by historians such as Glenda Gilmore, Ari Kelman, and Carol Anderson.
VERDICT The authors and editors set some misinformation straight in this highly readable collection. Recommended as a general purchase for all libraries.
Basic Books: October 18, 2022; ISBN: 9781541601390, Hardcover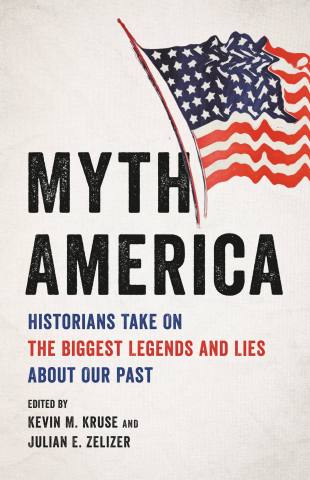 ★A Heart Full of Headstones
By Ian Rankin
Booklist - Starred Review
As the pas de deux between now-retired Edinburgh copper John Rebus and his longtime nemesis, gangster Big Ger Cafferty, inches closer to its final act, the stakes continue to grow. This twenty-fourth installment in the celebrated series begins with Rebus on trial, but for what? The answer comes eventually, but not until a series of flashbacks details Rebus' latest sparring match with the now-wheelchair-bound Cafferty, who initiates the proceedings by trying to hire Rebus to track down a former pub owner with whom Big Ger wants to mend fences. Or does he? Rebus accepts the assignment but only as a way of figuring out what's really on Cafferty's mind. Meanwhile, Rebus' former protégé, Siobhan Clarke, is investigating a murder that may connect with a group dirty cops, with whom Rebus had dealings over the decades. Is this the piece of dirty laundry that will finally put the perpetually rule-breaking Rebus in the crosshairs of management house cleaners? The aging of maverick detectives has become a poignant theme in today's crime fiction, with Michael Connelly's Harry Bosch joining Rebus in an effort to keep solving one more case as a way of "stirring dull roots with spring rain," as Eliot puts it in "The Waste Land." Rankin captures both the heroism and the pathos of that ultimately doomed quest in this cleverly constructed and deeply moving novel.
Little, Brown: October 18, 2022; ISBN: 9780316473637, Hardcover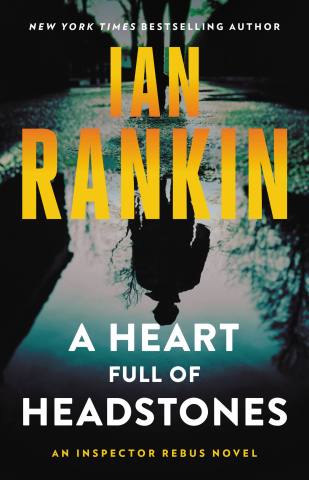 ★Milk Street: Cook What You Have: Make a Meal Out of Almost Anything.
By Christopher Kimball
Booklist - Starred Review
There is perhaps no better time for a cookbook like this than our current era, in which a double line on a test strip sends a household into temporary isolation with the accompanying panic of "but there's no food in the house!" Milk Street comes to the rescue, viewing simple pantry and freezer staples in new ways. But this is not subsistence, minimal-ingredient cooking; rather this book leads cooks to think about how to build a dish. This approach, Kimball says, can teach us  how to "behave like a real cook who can make something delicious from whatever is available." And so, with some guidance and the addition of a few flavor-dense "must-haves" like tomato paste, olives, kimchi, or canned chipotles in adobo, staples like canned beans, tortillas, potatoes, and ground meat can become anything: hearty salads, soups with layered flavors, one-pot meals, or kicked-up family favorites. Substitutions are ample (we're behaving like cooks, remember?) and flavors circle the globe. Preparation times range from quick dinners to more elaborate projects and set-and-forget recipes to bake and simmer. Bits of culinary instruction are worked into many recipes, further emphasizing that this beautifully photographed and thoughtfully organized guide is a method of cooking, not just a cookbook.
Little, Brown / Voracious: October 25, 2022; ISBN:9780316387569, Hardcover
★ The Revolutionary: Samuel Adams
By Stacy Schiff
Publishers Weekly - Starred Review
Pulitzer winner Schiff (The Witches) delivers a revelatory and frequently riveting account of the life of founding father Samuel Adams (1722–1803). Portraying Adams as both a pious Puritan and a man of action, who "muscled words into deeds" in the cause of American independence, and whose destruction of most of his personal papers opened the door for adversaries to characterize him as a propagandist who provoked mob violence, Schiff begins the narrative with a dramatic description of the opening stages of the Revolutionary War, revealing that the main objective of Paul Revere's ride was to warn Adams that the British were coming. From there, Schiff retraces Adams's early years in Boston, his entry into Harvard at age 14, and the "financial catastrophe" that rocked the family when the British parliament dissolved a Massachusetts land bank cofounded by his father. "Vigilance in civic life," writes Schiff, "had been inculcated in [Adams] at an early age." By the late 1740s, he was writing political pieces for local newspapers and soon became a leading opponent of new tariffs and regulations on the colonies. Throughout, Schiff vividly recounts major events in the lead-up to the Revolutionary War, including the Stamp Act Crisis, the Boston Massacre, and the Boston Tea Party, and draws incisive sketches of Loyalist governor Thomas Hutchinson, Patriot lawyer James Otis, and others. Fast-paced and enlightening, this is a must-read for colonial history buffs.
Little, Brown: October 25, 2022; ISBN: 9780316441117, Hardcover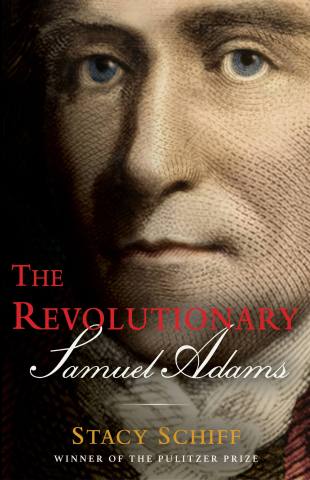 ★ The Inn at Tansy Falls.
By Cate Woods
Booklist - Starred Review
When the death of her best friend sends her halfway across the world, Londoner Nell Swift must decide if she's ready to step outside of her comfort zone and grab a second chance at life. Nell and Megan have been best friends since university, and when Megan dies young at 37, Nell is devastated. What Nell doesn't know is that before she died, Megan wrote Nell a last request to spread her ashes in Tansy Falls, Vermont, where Megan spent idyllic summers during her childhood. Megan also set up a two-week itinerary that will have Nell visiting Megan's favorite spots and seeing her favorite people. During the two weeks in Tansy Falls, Nell falls for the small-town charm, plus the charms of a handsome forester named Jackson. At the end, Nell must decide if stepping away from her safe life in London is worth the magic of Tansy Falls. Set against a lush Vermont backdrop and featuring characters that readers will feel like they have known forever, The Inn at Tansy Falls is a heartfelt contemporary about life, loss, and love that will utterly charm and delight readers and leave them clamoring for a follow-up.
Grand Central/ Forever: October 25, 2022; ISBN: 9781538724880, Trade Paperback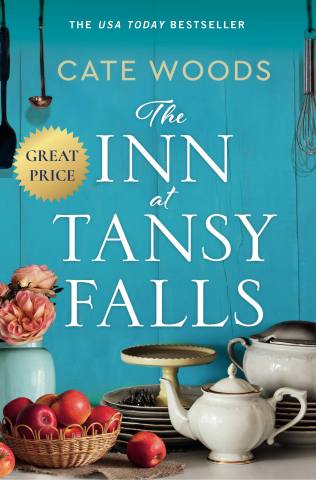 ★ Paris Daillencourt Is About To Crumble
By Alexis Hall
Library Journal - Starred Review
Paris is a new graduate who has absolutely no direction in life, despite his talents and qualifications. So when his roommate enters him into the Bake Expectations contest, Paris is sure he won't be accepted—until he is and now has to be on television in front of the whole nation. Paris's photograph should be in the dictionary next to the entry for "anxiety," but he doesn't recognize this as the cause of his troubles. When he meets the cool and confident (and extremely attractive) Tariq during filming, his nerves become all-consuming. The second entry in Hall's "Winner Bakes All" series (after Rosaline Palmer Takes the Cake) is beautiful, nerve-wracking, and endearing. The focus for most of the book is on Paris's undiagnosed anxiety and panic disorders, with the whole story expertly written from his perspective and with the romance often taking a backseat—though there is still plenty of romance. The characters are all thoroughly explored and fleshed out as individuals instead of archetypes, which gives this novel great depth.
VERDICT A deep and impactful novel, with more layers than you'll find on Cake Week.
Forever, Grand Central: November 1, 2022; ISBN: 9781538703335, Trade Paperback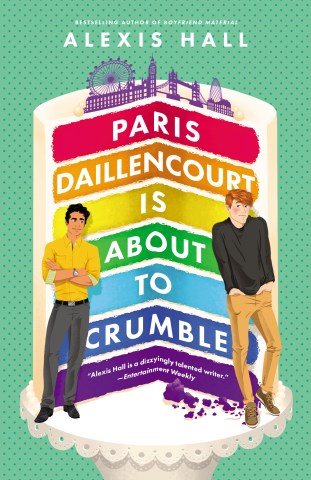 ★Desert Star
By Michael Connelly
Booklist - Starred Review
Renée Ballard, who quit the LAPD after the events of The Dark Hours (2021), is back on the job, leading the department's newly reconstituted Open Unsolved Unit. Naturally, she turns to her retired mentor, Harry Bosch, a veteran cold-case investigator, for help. Bosch agrees to sign on as a volunteer, mainly for the chance to take another crack at the case that got away—the quadruple murder of an entire family. Bosch knows who did it, but the killer vanished before the all the dots were connected. With the help of DNA and that legendary Boschian attention to even the smallest of details, Harry intends to close the case this time, nearly a decade after the fact. Meanwhile, though, there's another cold case for which Ballard needs Bosch's skills: the unsolved murder of a 16-year-old girl whose brother is now a city councilman and holds the purse strings to Ballard's unit. Connelly has long been a master at demonstrating the meticulousness with which good cops make cases, and here he is able to generate genuine suspense through a careful recounting of the procedural process, whether it involves feet on the street or fingers on the keyboard. Eventually, though, the bad guys behind the DNA swabs need confronting, and that gives Connelly the chance to show his action-writing chops. Longtime Bosch followers will be taking deep breaths after this one's superb finale, especially given its implications for the future.
HIGH-DEMAND BACKSTORY: The runaway success of Connelly's characters in the streaming world—Amazon's Bosch and Netflix's The Lincoln Lawyer—continues to drive fans back to the books.
Little, Brown: November 8, 2022; ISBN: 9780316485654 , Hardcover
★ Chuck Berry: An American Life
By R.J. Smith
Library Journal - Starred Review
Smith (The One: The Life and Music of James Brown) explores the controversial legacy of rock pioneer Chuck Berry (1926-2017). Understandably, he concentrates the majority of the book on Berry's early life: his childhood in St. Louis; a three-year stint in a reform school, where he became fascinated by music; and his early and now classic Chess recordings, such as "Maybelline," (1955), "Roll Over Beethoven" (1956), "Rock and Roll Music" (1957), and "Johnny B. Goode" (1958). Smith details the singer/songwriter/guitarist's three-year prison sentence after the 33-year-old Berry transported a 14-year-old girl over state lines for sex; his conviction for tax evasion, his problematic associations with white women, and dozens of legal actions taken by women who sued the rocker for harassment and sexual depravity. The book also explores Berry's seemingly endless series of concerts in rock-and-roll revivals, a documentary about him, and his less-than-forthcoming autobiography.
VERDICT This account may become the standard biography that may appeal to general readers. Smith lauds Berry's accomplishments in music but also characterizes him as a lonely, self-destructive, moody, and aggressively sexual man.
Hachette: November 8, 2022; ISBN: 9780306921636 , Hardcover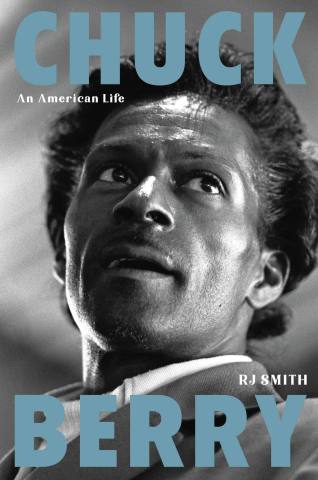 ★The Future Is Analog: How to Create a More Human World
By David Sax
Publishers Weekly - Starred Review
The Covid-19 pandemic revealed that there are limits to what an online world can and should provide, according to this provocative account from journalist Sax (The Revenge of Analog: Real Things and Why They Matter). Sax posits that virtual substitutes for work, school, and religious activities missed much of the point: Zoom learning, for instance, drastically limited the ability of teachers to interact with their students, and he cites studies that suggest remote work led to burnout. The online shift, Sax writes, came "at a tremendous cost to our humanity," but a digital world doesn't have to be the norm. Instead, Sax imagines an "analog future" that's less a Luddite's utopia than one that "incorporates all the hard lessons we learned from those difficult years when we lived through a screen" and consists of more outdoor dining, better libraries, accessible outdoor space, and no virtual school, which he calls one of "history's terrible ideas." With moving anecdotes (as when his daughter cried because online school offered " 'just the work, but none of the fun' of regular school"), Sax presents a solid case that technology should keep the "real world front and center." This up-close look at the costs of digital convenience delivers.
PublicAffairs: November 15, 2022; ISBN: 9781541701557: Hardcover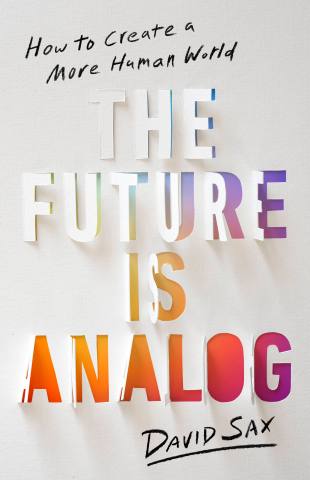 ★Con/Artist: The Life and Crimes of the World's Greatest Art Forger
By Tony Tetro and Giampiero Ambrosi
Booklist - Starred Review
Art forger Tetro is known for his virtually perfect copies of works by such artists as Rembrandt, Dali, and Rockwell. Charged in the late 1980s with more than 40 counts of forgery, he eventually pleaded no contest to a drastically reduced number of charges. Tetro, born in 1950, is a self taught artist, who, in his early years, copied famous paintings (often from library books) and put them up for sale at art fairs. But nobody wanted them, and he figured he knew why: he signed
them with his own name. Inspiration struck when he read Fake!, Clifford Irving's 1969 book about the notorious art forger Elmyr de Hory. As Tetro tells us, he thought, "I could do this." And he did—better, perhaps, than anyone before or since. His memoir, cowritten with investigative journalist Giampiero Ambrosi, is absolutely fascinating, full of the kind of evocative writing and precise detail that brings an autobiography to life. He might have been doing something illegal, but it's awfully hard not to like Tony Tetro. Like reformed con artist Frank W. Abagnale (Catch Me If You Can), he seems straightforward, open about his crimes, and just a bit proud of his success as a crook. A welcome addition to any true-crime shelf.
Library Journal - Starred Review
Tetro may have been an art forger, but his story is unique. Told with the help of investigative journalist Ambrosi, who followed Tetro's story for 20 years, this account starts with Tetro's 1989 California arrest and takes readers through his life, from his becoming a New York high school dropout with a pregnant girlfriend, to California furniture salesman, and later to master art forger and high roller. This book shows that as long as a work appears original and has a suitable faked certificate of authenticity, many wealthy customers and art dealers are happy to acquire it due to the potential profit. Readers will learn about his highly skilled art forging techniques, which won't work now, and how he became wealthy as a result, although he squandered much of it on drugs, travel, women, and Ferraris. The chapter on how his forged paintings ended up in Prince Charles's residence is priceless. With a companion documentary slated for release early next year, the entertaining book is a must read.
VERDICT Art and true crime lovers will likely devour this tale of Tetro's escapades.
Hachette Books: November 22, 2022; ISBN: 9780306826481 , Hardcover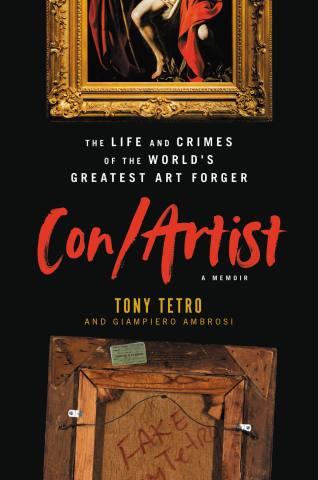 ★ The Light Pirate
By Lily Brooks-Dalton
Library Journal - Starred Review
Climate apocalypse is the setting for a formidable young woman's coming-of-age.
Kirby Lowe is a lineman for the utility company in the small town of Rudder in southeast Florida. With a huge hurricane heading in, he's called to work before it arrives. He hates leaving his pregnant wife and his two young sons at home, but they're prepared, or so they think. The first part of this novel is a harrowing description of that storm and the destruction it wreaks; the second part picks up 10 years later with Kirby and his surviving family: grown son Lucas and 10-year-old daughter Wanda, named for the hurricane during which she was born. In a convincingly portrayed near-future Florida, climate change has accelerated. The hurricanes come faster and fiercer, and the barrier island communities are already slipping under the sea. Kirby and Lucas, now also a lineman, have so much work that Wanda is often on her own, and her adventurous streak worries her father. He finds her an after-school caretaker, a retired biology professor named Phyllis, who turns out to be the perfect choice. Soon the pair are conducting field studies of the local flora and fauna, and Phyllis, who as a biologist and former park ranger has seen climate disaster coming for years, starts teaching the girl how to grow a garden, keep chickens, forage, and use other survival skills. As Wanda grows up, the waters rise higher and the summers blaze hotter, and climate refugees begin to flee the state. Before long, mostly depopulated towns shut down, then even big cities are abandoned. "Eventually," the author writes, "the federal government announced the widespread closure of Florida as a whole, as if it were a rundown theme park with a roller coaster that was no longer safe to ride." Those who remain—Wanda and Phyllis among them—are on their own. Brooks-Dalton creates an all-too-believable picture of nature reclaiming Florida from its human inhabitants, and her complex and engaging characters make climate disaster a vividly individual experience rather than an abstract subject of debate.
Catastrophic climate change seems all too real through the eyes of a Florida girl.
Grand Central Publishing: December 6, 2022; ISBN: 9781538708279, Hardcover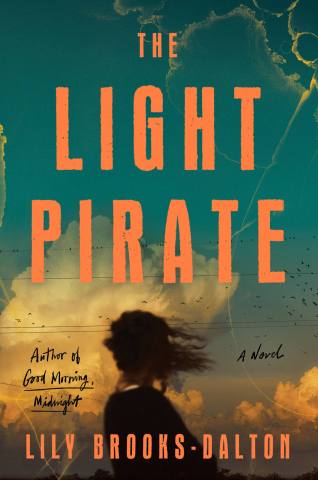 ★ Lunar Love
By Lauren Kung Jessen
Library Journal - Starred Review
Olivia Huang Christenson is poised to take over Lunar Love, a third-generation family-run matchmaking business focusing on clients' compatibility using Chinese zodiac traits. After decades of success, Olivia feels the pressure, especially since business hasn't been booming recently, and a new dating app called ZodiaCupid could mean Lunar Love's demise. Bennett O'Brien wants to honor his Chinese lineage by creating a successful dating app that matches users based, in part, on their Chinese zodiac animal. Olivia is incensed that Bennett stole a traditional, in-person matchmaking method to create a watered-down version for ZodiaCupid. When Olivia and Bennett confront each other on a live podcast, they agree to match one another, and whoever's match results in true love, wins the wager. But both Bennett and Olivia learn that love doesn't play by their rules when the two of them fall for each other.
VERDICT Debut author Kung Jessen does an impeccable job helping two adversarial lovers find common ground in their Chinese American heritage and creating a slow-burn romance with lots of humor, family, and food. An excellent match for fans of Jackie Lau, Jayci Lee, and Helena Hunting.
Forever, Grand Central: January 10, 2022; ISBN: 9781538710258, Trade Paperback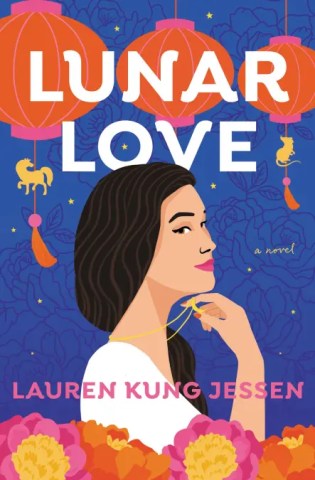 ★ Behind the Scenes
By Karelia Stetz-Waters
Publishers Weekly - Starred Review
This gentle, satisfying contemporary romance from Stetz-Waters (Satisfaction Guaranteed) about two perfectly gorgeous, perfectly talented professional women stumbling into one another at an animal rescue fund-raiser and becoming the perfect balm for each other's hurts is escapism with no apologies. Rose Josten is 38 and prepping as efficiently and predictably for her midlife crisis as she does for her job as a Portland, Ore., business consultant. Ash Stewart, 40, is a brilliant filmmaker trying to get back in the game both romantically and professionally after a devastating car accident and divorce. Rose's offer of a free one-hour consultation turns into love almost effortlessly, and though it's not all smooth sailing from there, the entirely believable bumps in the lovers' road are very much not the point. Nor is this the kind of rom-com dependent on over-the-top pratfalls. Instead, Stetz-Waters woos reader with unabashed sweetness lavishly sprinkled with girls' gossiping nights, punk rock T-shirts, and a running gag about Pottery Barn decor. The result is irresistible wish fulfillment that will surely leave readers with a smile.
Forever, Grand Central: January 31, 2023; ISBN: 9781538709252: Trade Paperback