Get recommended reads, deals, and more from Hachette
By clicking 'Sign Up,' I acknowledge that I have read and agree to Hachette Book Group's Privacy Policy and Terms of Use
We have updated our Privacy Policy Please take a moment to review it. By continuing to use this site, you agree to the terms of our updated Privacy Policy.
★ LIFE'S TOO SHORT
by Abby Jimenez
Booklist - Starred Review
Travel vlogger and internet sensation Vanessa Price cannot resist hot guys with beards, and one neighbor in her apartment building, workaholic attorney Adrian Copeland, is ticking off every box on her dream-date checklist. Add in Adrian's uncanny ability to get Grace, Vanessa's newborn niece, to stop crying as well as the fact that he is fostering a cranky yet adorable old chihuahua, and Vanessa just might be in love. However, while dating Adrian might seem to be perfect on paper, there is a big catch. Given her family's medical history with ALS, Vanessa knows that in the real world she can't let herself become romantically involved with anyone, even a man who could very well be her soul mate. Jimenez (The Happily Ever After Playlist, 2020) continues to burnish her well-deserved reputation for delivering truly unforgettable love stories by gifting lucky readers with another sneaky-sweet yet surprisingly sexy romance. Jimenez achieves stunning emotional depth as her realistically imperfect characters power a story line that is in equal measures realistically heart-breaking and gloriously hopeful.
— John Charles
Forever: April 6, 2021/ISBN: 9781538715666: Trade Paperback
★ THE UNFIT HEIRESS: The Tragic Life and Scandalous Sterilization of Ann Cooper Hewitt
by Audrey Clare Farley
Booklist - Starred Review
In 1934, Ann Cooper Hewitt underwent what she thought was an appendectomy. To her shock and horror, she discovered that her fallopian tubes had been removed. Ann's money-grubbing mother, Maryon, had conspired with doctors to label Ann "feeble-minded" and therefore subject to involuntary sterilization under California law. Maryon had her eyes on Ann's considerable inheritance, which included a child-bearing stipulation. The resulting trial was a media circus that skyrocketed women's reproductive rights, sexual liberation, and eugenics to the forefront of the public's attention. The salacious details of the trial placed both women under intense scrutiny by the press, making them tabloid fodder for years. Farley takes creative license to set the scene and craft conversations, a method that creates an extremely readable narrative. She goes beyond Ann's story to include the voices of Black, Indigenous, Latina, and poor white women forcibly sterilized throughout modern history—segments that very well could have been expanded into their own book. Given the allegations of forced sterilization at ICE detention centers in 2020, this book is as timely as ever. A gripping tale about the atrocity of systematic reproductive control.
— Michelle Ross
Grand Central Publishing: April 20, 2021; ISBN:781538753354: Hardcover
★ THE GLITTER IN THE GREEN
By Jon Dunn
Booklist - Starred Review
Kirkus - Starred Review
Publishers Weekly – Starred Review

Young naturalist Dunn, on his first trip to London, was entranced by a large glass case in the Natural History Museum. Filled with hundreds of hummingbirds, this case jump-started his craving to see these exuberantly colored, tiny birds in the wild. Hummingbirds can be found from Alaska to Tierra del Fuego, from mountains to deserts to islands. Dunn writes of his years chasing hummingbirds and exploring their terrains. He begins with a journey far north to see the rufous hummingbird, the holder of the longest hummingbird migration on record, 3,500 miles.  Dunn moves on to describe all kinds of hummingbird hotspots. Arizona is a hummingbird mecca; Cuba is home of the world's smallest bird, the bee hummingbird. In Costa Rica, he sees 48 hummingbird species in two days. Ecuador is home to the largest hummingbird, Peru has the Nazca Line hummingbird, and the southernmost species dwell on Isla Robinson Crusoe off the coast of Chile. Full of natural history, quotes from early explorers, local history, and adventure, Dunn's chronicle of his hummingbird quests will make readers just as obsessed with these small, quick birds dipped in rainbows.
— Nancy Bent
Basic Books: April 20, 2021/ISBN: 9781541618190: Hardcover
★ A MAN NAMED DOLL
by Jonathan Ames
Booklist - Starred Review
Publisher's Weekly  - Starred Review
After only a few pages of this extraordinary thriller, the reader senses a strong, original talent at work. The frame story is conventional: in a gone-to-seed Los Angeles, a PI, ex-cop, and ex-MP wonders if his choice of this sordid line of work comes from a "need to be punished." His name, Happy Doll, seems too cute by half, but then the story takes hold, all spare, steely sentences with an unadorned forward momentum. An old man, a former fellow cop who once took a bullet for Happy, shows up asking about Happy's blood type. He needs a new lung. The plot unveils itself: it's about black-market transplants, which are pricey: $200,000 per lung, $750,000 for a heart. Meanwhile, Happy has his hands full at his night job, protecting the women at a Thai spa whose customers demand special services. Moving from a stunningly written scene at the spa to a finale in which Happy is kidnapped by organ harvesters, Ames delivers an old-school L.A. crime novel that evokes Chandler with maybe an aftertaste of Bukowski. Readers expecting action won't be let down, and the sparkling yet unpretentious language gives the whole an extra kick. Recommend to noir fans, action fans, anyone who likes a good read.
— Don Crinklaw
Little Brown & Co./Mulholland Books: April 20, 2021; ISBN: 9780316703659: Hardcover
★ STALIN'S WAR
By Sean McMeekin
Kirkus - Starred Review
A sweeping reassessment of World War II seeking to "illuminate critical matters long obscured by the obsessively German-centric literature" on the subject.
Veteran historian McMeekin states bluntly that while Hitler wanted war, Stalin wanted it more. A loyal Marxist, he had no doubt that capitalist nations—among which he included Nazi Germany—were doomed. According to the author, throughout the 1930s, as war became more likely, Stalin worked to ensure that it would leave his enemies exhausted and ripe for revolution. The 1939 nonaggression pact between the Soviet Union and Germany seemed a dazzling coup for both nations, but Stalin got greedy. Piggybacking on Hitler's early victories, he snatched as much territory as Nazi Germany. As a result, several hundred miles of buffer between the Soviet Union and Germany disappeared, making Hitler's 1941 surprise attack possible. In his account of the titanic campaign that followed, McMeekin pays more attention than most military historians to the loathsome behavior of both sides to civilians and even their own soldiers. He shows less sympathy than most to Stalin's insults and demands for aid from the Allies and none whatsoever for Soviet representatives vacuuming up America's patents, technology, and services. The author maintains that Nazism vanished in 1945, but "the Soviet legacy lives on in the Communist governments of China, North Korea, and Vietnam, countries on which Hitler's short-lived Reich left not even a shadow." He adds that Allied efforts to cultivate Stalin before Hitler's invasion failed, and the massive American support afterward was entirely selfish. Consequently, the Soviets, having done most of the fighting, emerged with most of the fruits of victory. The author's provocative suggestion that America should have allowed the two evil empires to fight it out will ruffle feathers, but it effectively kills the idea that WWII was a battle of good vs. evil. Yet another winner for McMeekin, this also serves as a worthy companion to Niall Ferguson's The Pity of War, which argued that Britain should not have entered World War I.
Brilliantly contrarian history.
Basic Books: April 20, 2021; ISBN: 9781541672796 : Hardcover
★ THE PARIS APARTMENT
By Kelly Bowen
Booklist - Starred Review
For Aurelia "Lia" Leclaire's entire life, her beloved Grand'Mere Estelle never left Marseille. So how on earth could Estelle's will include the bequest to Lia of an apartment in Paris? It turns out that this apartment, which contains a treasure trove of art, is just one of the secrets Estelle kept from her family. Lia believes that hiring art appraiser Gabriel Seymour is the first step in finding the answers she seeks. But what the two subsequently discover is a mystery that stretches back more than seven decades and involves two different women who were prepared to give their lives for those they loved. With commendable attention to historical details and a penchant for insightful characterization, award-winning romance author Bowen plays to her literary strengths as she gracefully pivots to historical fiction and offers a stunning tale of high-stakes danger and personal sacrifice that is also a powerful celebration of both the fragility and strength of the human spirit.
— John Charles
Forever: April 20, 2021/ISBN: 9781538718155: Trade Paperback
★ THE LEDGER AND THE CHAIN
By Joshua D. Rothman
Kirkus – Starred Review
Publisher's Weekly  – Starred Review
Rothman \ employs his wide breadth of knowledge about the era to vividly depict the human and economic impacts of the domestic slave trade as it burgeoned in the early 19th century ... An excellent work of vast research that hauntingly delineates the 'intimate daily savageries of the slave trade.
—Kirkus, starred review 
Through meticulous archival research, Rothman debunks the myth that slave traders were social outcasts and tracks how their brazen advertisements and abusive treatment of captive men, women, and children were used by abolitionists to stoke public outrage. This trenchant study deserves a wide and impassioned readership.
—Publisher's Weekly, starred review
BasicBooks: April 20, 2021; ISBN: 9781541616615 : Hardcover
★ EXCUSE ME WHILE I DISAPPEAR
By Joanna Scott
Booklist - Starred Review
Scott, a virtuoso writer of penetrating imagination, not only returns to the short story after several novels, most recently Careers for Women (2017), but also creates a heady inquiry into how we perpetually narrate our lives. Our storytelling habit has inspired us to invent many forms of narration, all vulnerable to distortion and destruction. "The Limestone Book" is a wrenching tale about ancient cave paintings in a time of modern warfare. "Dreaming of Fire" brings readers to a scriptorium in fifteenth-century Venice, where one scribe laboriously copying manuscripts that will be stitched into books goes rogue. Questions of originals, copies, fakes, and censorship multiply as Scott glides into the future, when all texts have been digitized and are therefore prey to interference. A writer in a besieged Mediterranean village fears for his nearly completed, handwritten novel. Stories sprout and grow in the minds of strangers trapped on a stalled subway car. A story about the hunger for fame is narrated by a bear. A lonely man gets carried away on a stream of comforting lies. Suddenly a booklover can no longer read. Venturing into Borgesian territory with each metaphysical bend or surreal twist, Scott, ironic and compassionate, funny and shrewd, considers how the endless torrent of stories we generate fails to fully dispel our inherent inexplicability.
— Donna Seaman
Little, Brown & CO : April 20, 2021; ISBN: 9780316498746 Hardcover
★ THE WORDS THAT MADE US
By Akhil Reed Amar
Kirkus – Starred Review
Publisher's Weekly – Starred Review
Brilliant insights into America's founding document… Amar—who points out that most historians lack training in law and most lawyers are not knowledgeable enough about history—delivers a fascinating, often jolting interpretation.
—Kirkus, starred review
Dazzling… Against modern historians and legal scholars who condemn the constitutional order as a bulwark of elite dominion, Amar advances a neo Federalist defense of it as a deeply democratic, if imperfect, blueprint for stable liberty. This is no arid exercise in legal theory: Amar ties searching constitutional analysis into a gripping narrative of war, popular tumults, political intrigue, and even fashion, highlighted by vivid profiles of statesmen.
—Publisher's Weekly, starred review
Basic Books: May 4, 2021; ISBN: 9780465096350: Hardcover
★ THE SIREN
By Katherine St. John
Publishers Weekly - Starred Review
St. John delivers on the promise of her 2020 debut, The Lion's Den, with this superb tale of revenge and unbridled ego. Actor Cole Power, who at 49 is still considered by many to be one of the sexiest men in Hollywood, is financing a film titled The Siren that was written by his son, a recent film school graduate, who will also direct. Cole's ex-wife, Stella Rivers, who's counting on the movie to revive her flagging career, will star opposite Cole. Taylor Wasserman, the producer, is also desperate for a hit after being fired from her previous job amid rumors of embezzlement. Also involved are Felicity Fox, Stella's beautiful new assistant who seems too good to be true, and social media influencer Madison Kasabian, whose vanity knows no bounds. The troupe assembles on the Caribbean island of Saint Genesius, and the scene is set for action, intrigue, murder, and heart-stopping adventure. St. John keeps readers deliciously off-balance with each new revelation about the characters and their motives, as revealed through the alternating viewpoints of Stella, Felicity, and Taylor. This is pure, riveting entertainment.
Grand Central Publishing: May 4, 2021; ISBN: 9781538733684: Hardcover
★BAMBOOZLED BY JESUS
By Yvonne Orji
Booklist - Starred Review
Emmy-nominated actress and comedian Orji offers an intricate account of how Jesus "tricked" her into success in Hollywood. She details her unconventional journey of becoming a comedian, landing the role of Molly on HBO's Insecure, and opening on tour for Chris Rock. She masterfully parallels her life lessons to the experiences of characters from the Bible, which she affectionately calls DGB (Da Good Book). Her contemporary dissection of biblical stories makes for a fresh and
straightforward interpretation. Although Orji doesn't shy from portraying Christianity as her guiding light, her cultural colloquialisms and honesty leave room for all readers to relate, no matter their religious beliefs. Orji unpacks universal topics like the artist's struggle, disappointment, depression, and even what to do when you reach your wits' end. The writing is engaging and her comedic timing is absolute gold. Readers are sure to find themselves laughing out loud one minute and clutching their chest out of empathy the next. Inspiration practically leaps off the pages and into the hearts of readers—a feeling Orji demands be followed up with action. After the last page, readers will have no doubt that Orji is a cheerleader and best friend for every dreamer.
HIGH-DEMAND BACKSTORY: Orji has garnered fans worldwide for her Insecure role and comedy special, and with a new show in the works, her star is only rising.
— LaParis Hawkins
Hachette Nashville/Worthy Books: May 25, 2021; ISBN: 9781546012672: Hardcover
★ THE VANISHING POINT
By Elizabeth Brundage
Booklist - Starred Review
It gives nothing away to acknowledge that the famous photographer Rye Adler is presumed dead, though his body hasn't been found, since the book opens with that startling news as read in the paper by Julian Ladd, who had once been Adler's fellow student at the famous Brodsky Workshop, where they had been in love with the same young woman, Magda, a fellow student. Julian is obsessively jealous of Rye's genius but succeeds in marrying Magda when Rye marries Simone, a poet and translator, instead. Time passes, and Magda and Julian's son, Theo, worried about the deteriorating condition of the world, becomes a heroin addict, dropping out of college and living on the streets. The novel moves smoothly between the points of view of the five principal characters as it shifts between past and present. An ambitious, literary novel, The Vanishing Point is distinguished by its characterizations, its pervasive air of melancholy, and its beautiful style ("The sun steeps like tea in the copper dusk"). Not surprisingly, there is a great deal of thought-provoking attention given to the meaning and aesthetics of photography, and, like great photography, the novel is ultimately a work of memorable art.
— Michael Cart
Little, Brown & Co.: May 18, 2021; ISBN: 9780316430371: Hardcover
★ ROSALINE PALMER TAKES THE CAKE
by Alexis Hall
Publisher's Weekly - Starred Review
Hall (Boyfriend Material) does it again with this scrumptious, quietly subversive rom-com set against a Great British Bake Off–style reality TV show. Bisexual 27-year-old Rosaline Palmer, single mother to a precocious eight-year-old, goes on Bake Expectations in a desperate attempt to turn her life around. On the way to the first filming, she winds up stranded with fellow contestant Alain Pope, an archly charming architect. Alain is everything Rosaline thinks she should want, and to impress him she tells him a heap of lies about her life. It's a classic rom-com setup, but Hall upends expectations: the deception is swiftly and realistically revealed, and even as Rosaline enters a relationship with Alain, she finds herself bonding with contestant Harry Dobson. Harry, a gentle giant electrician whom Rosaline initially writes off as a "cockney fuckboy," soon proves his quiet decency and subtle sense of humor. Hall balances the adorable love story and witty narration with incisive critiques of classism and the fetishization of bisexual women. As Rosaline learns to trust her instincts and stand up for herself, the tension of the competition keeps the plot flying, and the vibrant cast—including vivacious baker Anvita and Rosaline's ex-girlfriend, Lauren—couches her journey toward self-actualization in encouraging community. Hilarious, heartwarming, and grounded, Rosaline's story proves that happy endings look different from person to person.
Forever: May 18, 2021; ISBN: 9781538703328: Trade Paperback
★ HOW TO SURVIVE A SCANDAL
By Samara Parish
Booklist - Starred Review
It doesn't matter one whit that Lady Amelia Crofton has a perfectly reasonable explanation as to why she is dishabille and in the arms of a disheveled Benedict Asterly. But after her father, her aristocratic fiancé, and a gossipy neighboring nobleman discover the two of them, word of the incident is bound to get out. Now, with no other option but to accept Benedict's begrudging proposal, Amelia sets aside her dreams of being the next duchess of Wildeforde and accepts her future as plain old Mrs. Benedict Asterly. In this dazzling debut, Parish gives historical romance readers everything they could ever desire in a novel, beginning with the brilliantly conceived hero and heroine, who, while not initially matched in terms of social class, prove to be the perfect pair in every way that truly matters. Add in a captivating cast of secondary characters, a fine-tuned plot that ditches the often-used ton setting in favor of exploring the world of business, and an infusion of delectably wry wit, and you have an extraordinary romance that succeeds on every level.
— John Charles
Forever: May 25, 2021; ISBN: 9781538704486: Paperback
★ THE DOUBLE LIFE OF BOB DYLAN: A Restless, Hungry Feeling, 1941-1966
By Clinton Heylin
Booklist - Starred Review
Virtually no one has written as much about Bob Dylan as Heylin, yet he has more to say. Much more, after scouring the Bob Dylan Archive at the Gilcrease Museum in Tulsa, Oklahoma. The previously unseen material he viewed there led him to the conclusion that he had to rethink Dylan's entire life and career. Heylin begins in the summer of 1953 at Camp Herzl in northern Wisconsin, where the young Bobby Zimmerman made his public performing debut on Talent Night, vamping on the piano with the risqué R&B classic "Annie Had a Baby" and proclaiming that he was going to be a rock n roll star. The book concludes with the summer of 1966 with
Dylan living in Woodstock, New York. It's always been difficult to separate fact from fantasy when considering this iconic songwriter and performer, but, as always, Heylin separates the chaff from the wheat. Full of dizzying amounts of detail and plentiful anecdotes, the result is an exhaustively meticulous but thoroughly entertaining account of the early to middle years of the elusive Mr. Dylan. We may never really get to know him, but Heylin may well have taken us as close as we can get. A must for Dylan fans and for admirers of Heylin's work and a mesmerizing triumph.
— June Sawyers
Little, Brown & Co.: May 18, 2021; ISBN: 9780316535212: Hardcover
★ THE QUIET BOY
By Ben H. Winters
Booklist - Starred Review
The year is 2008. During what was supposed to be routine surgery, a boy suffers a mysterious catastrophic event that renders him utterly unresponsive to stimulus, incapable of doing anything other than walk, constantly, around and around his hospital room. More than a decade later, attorney Jay Shenk, who represented the boy's family in their earlier lawsuit against the hospital, is asked to defend the boy's father against a charge of murder. The victim: an expert witness who testified at the 2008 trial. Alternating between the two trials, Winters, author of the brilliant Last Policeman trilogy and the more recent Golden State (2019), explores a number of themes here: murder, medical malpractice, and the mysteries of human consciousness. He also explores the relationship between Jay and his adopted son, Ruben, who grows from boy to man over the course of the story, and who plays a key role in the murder case. Winters, who got his start writing parodies (Android Karenina, 2010), has proved himself to be one of of our most fascinating genre blenders of crime and speculative fiction, a writer who never fails to challenge his readers to embrace new ideas and new forms of reality. A wonderful, thoughtful book.
— David Pitt
Little, Brown & Co.: May 18, 2021; ISBN: 9780316505444: Hardcover
★ THE POWER OF AWARENESS
By Dan Schilling
In this gripping guide, Schilling (Alone at Dawn), an Air Force special operations and combat control veteran, advises on how to stay safe in the face of danger. The power of intuition, he argues, is the most important tool one can use, particularly learning to read body language and facial expressions, which can set off subconscious alarms. The ins-and-outs of forming plans, acting decisively, and being prepared are fleshed out. For instance, Schilling recommends carrying hidden money in the event of being robbed, always holding possessions in one's lap, never using back pockets, and carrying a tactical pen (an inconspicuous steel pen that can be used as a baton). Tips on securing private homes and data are particularly thoughtful, as well as a sadly necessary section about surviving a mass shooting: gather with others, subdue the assailant if possible, and "if you can't escape, begin evading." Real-life anecdotes, such as Schilling's actions during the Battle of Mogadishu or the story of a CIA agent being stalking by Kuwaiti spies, break up chapters and add a sense of tension. Readers will gain essential insight on self-protection from Schilling's eye-opening manual.
Grand Central Publishing: June 1, 2021; ISBN: 9781538718674: Hardcover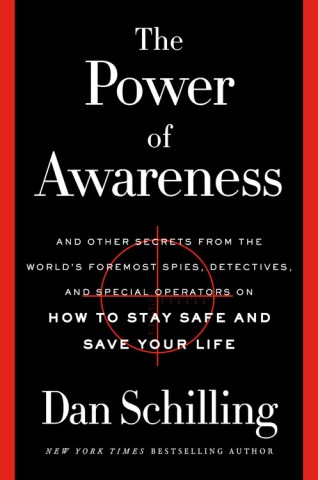 ★ HOW THE WORD IS PASSED
By Clint Smith
Booklist - Starred Review
Everyone knows that African Americans were once enslaved in the U.S., but how well do we understand what that means? Atlantic staff writer and poet Smith explores this question by visiting sites emblematic of American slavery, including Jefferson's Monticello, the Whitney plantation, which rejects Old South nostalgia to focus on the enslaved, a Confederate cemetery, Juneteenth's birthplace of Galveston, and Goree Island in Senegal, embarkation point for thousands of Africans headed to slave markets in the Americas. Along the way, Smith engages with conflicted tour guides and historians, ambivalent Senegalese students, Confederate
reenactors, and descendants of the enslaved and enslavers, including his own grandparents. Smith probes the contradictions of our collective memory and how deliberate miseducation, nostalgia, and denial fuel a belief in Black inferiority and white innocence. Jefferson's cosmopolitan image, for example, depended on "the people he allowed to be threatened,
manipulated, flogged, assaulted, deceived, and terrorized," while Confederate apologists insist their ancestors weren't reliant on slavery, despite copious evidence to the contrary. Ultimately, Smith concludes that "in order for our country to collectively move forward," we need "a collective endeavor to learn, confront, and reckon with the story of slavery and how it has shaped the world we live in today."
HIGH-DEMAND BACKSTORY: Anticipation is running high for Smith's powerful and diligent exploration of the realities and ongoing consequences of slavery in America.
— Lesley Williams
Little, Brown & Co.: June 1, 2021; ISBN: 9780316492935: Hardcover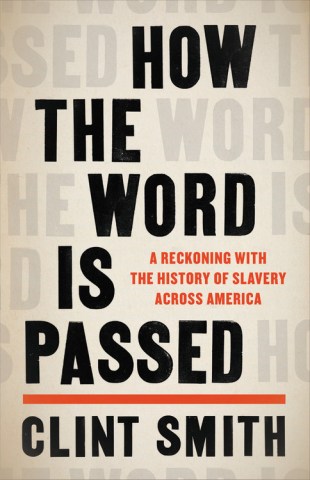 ★ FOR THE WOLF
By Hannah Whitten
Library Journal - Starred Review
This hauntingly beautiful, fractured retelling of Little Red Riding Hood is dark, emotional, and filled with tense action. Whitten's debut is epic and enthralling.
Publisher's Weekly - Starred Review
Whitten debuts with a dark, dazzling reimagining of 'Little Red Riding Hood'... Whitten lovingly weaves in elements from other fairy tales, including 'Beauty and the Beast' and 'Snow White,' while crafting a story that is all her own. With clever, immersive prose and a subtle touch of horror, this is sure to enchant.
Kirkus - Starred Review
Whitten weaves a captivating tale in this debut, in which even secondary characters come to feel like old friends. The novel seamlessly blends 'Little Red Riding Hood' and 'Beauty and the Beast' into an un-put-down-able fairy tale that traces the boundaries of duty, love, and loss. A masterful debut from a must-read new voice in fantasy.
Orbit: June 1, 2021; ISBN:  9780316592789: Trade Paperback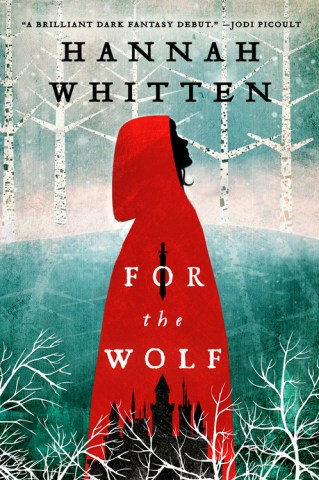 ★ THE JASMINE THRONE
By Tasha Suri
Publisher's Weekly - Starred Review
Suri astounds with the spellbinding epic fantasy that launches her Burning Kingdoms trilogy....a fierce, heart-wrenching exploration of the value and danger of love in a world of politics and power....Suri's confident and passionate prose expertly guides the reader throughout. This is a blade-sharp, triumphant start to what promises to be an exciting series.
Orbit: June 8, 2021; ISBN: 9780759554160: Hardcover