Get recommended reads, deals, and more from Hachette
By clicking 'Sign Up,' I acknowledge that I have read and agree to Hachette Book Group's Privacy Policy and Terms of Use
We have updated our Privacy Policy Please take a moment to review it. By continuing to use this site, you agree to the terms of our updated Privacy Policy.
★ HOW THE WORD IS PASSED
By Clint Smith
Booklist - Starred Review
Everyone knows that African Americans were once enslaved in the U.S., but how well do we understand what that means? Atlantic staff writer and poet Smith explores this question by visiting sites emblematic of American slavery, including Jefferson's Monticello, the Whitney plantation, which rejects Old South nostalgia to focus on the enslaved, a Confederate cemetery, Juneteenth's birthplace of Galveston, and Goree Island in Senegal, embarkation point for thousands of Africans headed to slave markets in the Americas. Along the way, Smith engages with conflicted tour guides and historians, ambivalent Senegalese students, Confederate
reenactors, and descendants of the enslaved and enslavers, including his own grandparents. Smith probes the contradictions of our collective memory and how deliberate miseducation, nostalgia, and denial fuel a belief in Black inferiority and white innocence. Jefferson's cosmopolitan image, for example, depended on "the people he allowed to be threatened,
manipulated, flogged, assaulted, deceived, and terrorized," while Confederate apologists insist their ancestors weren't reliant on slavery, despite copious evidence to the contrary. Ultimately, Smith concludes that "in order for our country to collectively move forward," we need "a collective endeavor to learn, confront, and reckon with the story of slavery and how it has shaped the world we live in today."
HIGH-DEMAND BACKSTORY: Anticipation is running high for Smith's powerful and diligent exploration of the realities and ongoing consequences of slavery in America.
— Lesley Williams
Little, Brown & Co.: June 1, 2021; ISBN: 9780316492935: Hardcover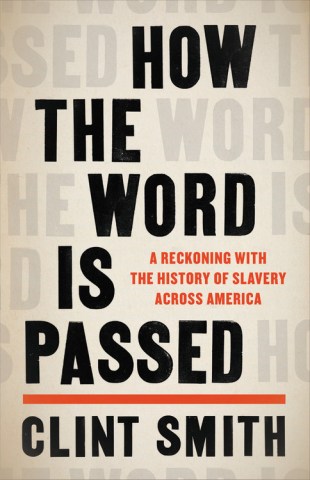 ★ THE POWER OF AWARENESS
By Dan Schilling
Publishers Weekly - Starred Review
In this gripping guide, Schilling (Alone at Dawn), an Air Force special operations and combat control veteran, advises on how to stay safe in the face of danger. The power of intuition, he argues, is the most important tool one can use, particularly learning to read body language and facial expressions, which can set off subconscious alarms. The ins-and-outs of forming plans, acting decisively, and being prepared are fleshed out. For instance, Schilling recommends carrying hidden money in the event of being robbed, always holding possessions in one's lap, never using back pockets, and carrying a tactical pen (an inconspicuous steel pen that can be used as a baton). Tips on securing private homes and data are particularly thoughtful, as well as a sadly necessary section about surviving a mass shooting: gather with others, subdue the assailant if possible, and "if you can't escape, begin evading." Real-life anecdotes, such as Schilling's actions during the Battle of Mogadishu or the story of a CIA agent being stalking by Kuwaiti spies, break up chapters and add a sense of tension. Readers will gain essential insight on self-protection from Schilling's eye-opening manual.
Grand Central Publishing: June 1, 2021; ISBN: 9781538718674: Hardcover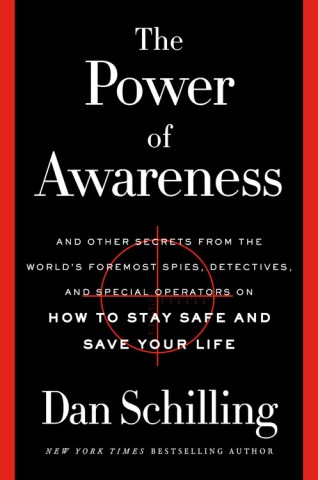 ★ THE THOUSAND CRIMES OF MING TSU
By Tom Lin
Booklist - Starred Review
Somewhere in Utah, 1869. By his reckoning, Ming Tsu has killed some 200 men and is now on his way to killing five more, the five who had beaten him half to death, stolen his wife, and had him sentenced to 10 years of forced labor building the Central Pacific Railroad. Two years later, Ming has escaped and is ready for retribution and to reclaim his wife. Soon he is joined by the blind, ancient ("older than time") Prophet, who, like Ming, is Chinese and who will be his guide, both physical and spiritual. En route to revenge, Ming hooks up with a traveling miracle show featuring Proteus, a shape-shifter; the boy Hunter, who is deaf and mute but has the uncanny ability to project his voice into men's minds; and Hazel, the fireproof woman with whom he falls in love. Ming is hired as the show's guide and protector on its way to Reno, where Ming will leave them, and, with three of the five dead, he and the Prophet will head across the Sierra Nevada to California and his fateful encounter with the final two. Infused with magic realism, Lin's beautifully imagined first novel is an extraordinary epic with page-turning, often cinematic action that transcends the parameters of genre fiction. A brilliant debut, impossible to put down.
— Michael Cart
YA/M:
Older teens will be enthralled by the nonstop action and Old West setting of this
remarkable, highly readable historical thriller.
BookPage - Starred Review
Ming is a unique figure. He's a murderer with a strange personal code who gains the loyalty of the circus folk but also earns the full ugliness of his enemies. As the son of Chinese immigrants, he helped to build the railroad, a familiar role for Chinese characters in early Westerns, but he's also a score-settling outlaw worthy of True Grit….The story's supernatural elements never get in the way of the action, as first-time novelist Tom Lin displays remarkable skill in maneuvering his plot and characters so that readers continue to believe the tale even when it seems impossible, as when a cougar befriends Ming and shares its water and food with the man. This is a major work that enlarges our view of the Wild West and marks Lin as a writer to watch.
Little, Brown & CO: June 1, 2021; ISBN: 9780316542159, Hardcover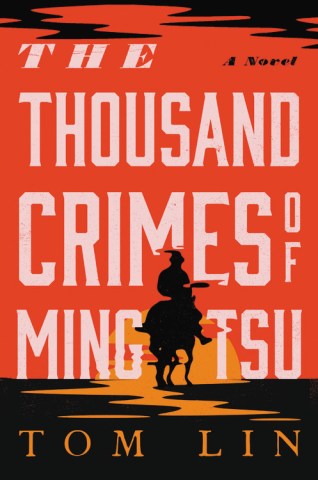 ★
Drunk
: How We Sipped, Danced, and Stumbled Our Way to Civilization
By Edward Slingerland
Library Journal - Starred Review
Why do people all over the world use intoxicants that impair thinking and cause long-term health problems? Slingerland (Asian studies, Univ. of British Columbia; Trying Not To Try) attempts to answer this question. His book is international in scope and covers a wide range of topics around this peculiar human behavior and its potential evolutionary or social explanations. He analyzes some widespread theories of drug and alcohol use: "hijack theory" asserts that humans are smart enough to exploit evolution's pleasure systems, while "hangover theory" suggests that we tend to overindulge in substances that, in smaller amounts, would have evolutionary advantages. He also discusses simple functional uses of alcohol, including its ability to kill bacteria in water; for Slingerland, that functional explanation doesn't explain why humans haven't replaced alcohol with, for instance, boiled tea. He proposes that intoxication cools the grip of the prefrontal cortex, allowing a curious and creative childlike mind to wander. There is serious anthropology here, including the tantalizing theory that beer, not bread, was the stimulus for the agricultural revolution. Slingerland's informal, conversational style weaves modern scientific studies with ancient mythology. VERDICT An illuminating yet conversational study that takes an anthropological approach to a widespread and often puzzling human behavior
Little, Brown & Co/LB Spark.: June 1, 2021; ISBN: 9780316453387: Hardcover
★ FOR THE WOLF
By Hannah Whitten
Library Journal - Starred Review
This hauntingly beautiful, fractured retelling of Little Red Riding Hood is dark, emotional, and filled with tense action. Whitten's debut is epic and enthralling.
Publishers Weekly - Starred Review
Whitten debuts with a dark, dazzling reimagining of 'Little Red Riding Hood'... Whitten lovingly weaves in elements from other fairy tales, including 'Beauty and the Beast' and 'Snow White,' while crafting a story that is all her own. With clever, immersive prose and a subtle touch of horror, this is sure to enchant.
Kirkus - Starred Review
Whitten weaves a captivating tale in this debut, in which even secondary characters come to feel like old friends. The novel seamlessly blends 'Little Red Riding Hood' and 'Beauty and the Beast' into an un-put-down-able fairy tale that traces the boundaries of duty, love, and loss. A masterful debut from a must-read new voice in fantasy.
Orbit: June 1, 2021; ISBN:  9780316592789: Trade Paperback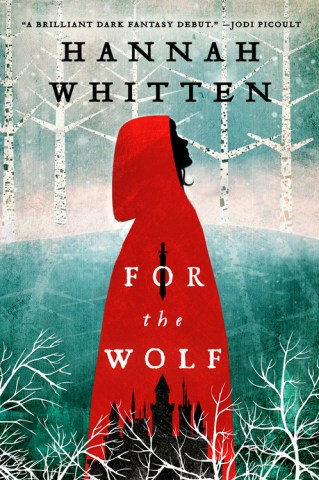 ★ SATISFACTION GUARANTEED
By Karelia Stetz-Waters
Publishers Weekly - Starred Review
Business and pleasure collide in various tantalizing ways in this touching and steamy rom-com from Stetz- Waters (Worth the Wait). Selena Mathis feels defeated after a traumatic experience in art school, until Ruth Elgin, the generous but flighty owner of a Portland, Ore., sex-toy shop focused on female pleasure, hires her and gives her a newfound sense of purpose. Meanwhile, Ruth's niece, the steadfast, practical Cade Elgin, manages her free-spirited family's famous New York art gallery. When Ruth dies, the two wildly different women meet at her funeral. Despite their instant attraction, the pair get off on the wrong foot—especially once they learn that Ruth left her struggling shop to both of them, giving them a month to save it from liquidation. Stetz- Waters puts a fresh, clear-eyed spin on familiar tropes with careful attention to detail in everything from grant applications to the anatomy of the clitoris, grounding readers firmly in reality even as they're swept away by the delightfully cozy fantasy of Cade and Selena's burgeoning relationship. Their romance is precious, with well-balanced conflict, hot sex, and a swoon-worthy conclusion. This proves an enchanting must-read for any fan of queer romance.
Kirkus - Starred Review
Cade Elgin seems downright conservative to her artistic family. Her parents own one of New York's most famous art galleries, and although Cade has an eye for discovering new artists, she spends most of her time managing the business side of things. After her Aunt Ruth's funeral, Cade learns she has inherited half of her quirky aunt's sex-toy shop, Satisfaction Guaranteed. The other half was left to Selena Mathis, Ruth's friend and tenant. The shop is in dire financial straits, and even though she knows it's a lost cause, Cade agrees to work with Selena to try to turn it around. Cade has never had much luck with girlfriends or sex, so she finds Selena's sensuality and playfulness hard to resist. Meanwhile, Selena admires Cade's easy confidence and calm demeanor. Selena has her own personal struggles with ex-lover Alex, who wants to get back with Selena after finally leaving her husband. Alex was one of her professors, and after their affair ended, Selena dropped out of art school and burned all her paintings. Determined to stay celibate until she straightens out her life, Selena tries to avoid her strong attraction to Cade while dodging Alex's high-pressure push to reconcile. Cade and Selena are likable characters in a sticky situation, and they respect each other's faults and foibles. Cade learns to let loose while Selena rediscovers her love of painting. Much of the novel's humor derives from the differences between Cade and Selena, but Stetz-Waters never makes either of them the butt of the joke. It's a truly funny rom-com that's full of heat and heart. An engaging, lighthearted novel likely to appeal to all romance readers.
BookPage - Starred Review
When Cade Elgin travels from her New York City home to Portland, Oregon, for her aunt's funeral, she's totally unprepared for her inheritance: her aunt's sex-toy store, which is on the verge of bankruptcy. Cade is a careful, conservative businesswoman, with no room in her life for shenanigans or the wacky gold lamé preferences of her fellow funeralgoers. Fortunately, her new business partner-in-inheritance, Selena Mathis, has the passion and whimsy to balance Cade's business prowess. Having taken a self-imposed oath of celibacy after some relationship troubles, Selena doesn't want anything to do with the unexpected attraction she feels for Cade.
Oregon writer Karelia Stetz-Waters employs humor like a finely trained chef, sprinkling in lighthearted moments precisely when heavier topics require a little levity. Death, inheritance and responsibility are weighty conversations for any new romantic duo, but Cade and Selena's ability to synchronize with one another is remarkable. Satisfaction Guaranteed is a standout romance with humor, heart and two characters who step out of their comfort zones together.
Forever: June 1, 2021; ISBN: 9781538735527: Trade Paperback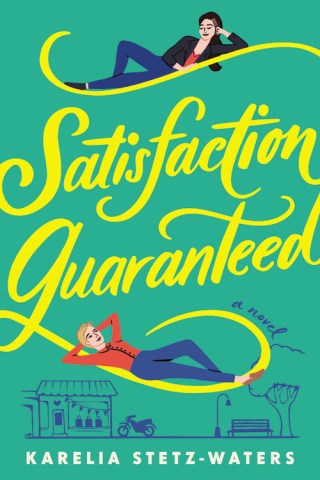 ★ THE JASMINE THRONE
By Tasha Suri
Booklist - Starred Review
Priya grew up in the Hirana, a now-ruined temple, and narrowly escaped when the temple elders and most of her siblings burned to death at the order of the former Parijatdvipan emperor. Now, her country suffers from a mysterious plague that is blighting the fields and turning people into plants. Princess Malini of Parijatdvipa has been sent to die slowly in Ahiranya after refusing her zealot brother's demand that she immolate herself with her ladies in waiting. Priya wants to free the people of Ahiranya from the grasp of the empire, while Malini seeks to avenge the deaths of her friends and oust her brother from his imperial throne. Thrown together by circumstance, Priya and Malini find common ground and an inconvenient mutual attraction. The Hirana itself might provide answers if Priya can reawaken her magic and find the deathless waters at the root of her ancient faith. The Jasmine Throne features multiple points of view and strong supporting characters in a lavishly realized setting inspired by the history and epics of India. Tackling thesubjects of imperialism, the roles of women, religion, morality, and family, this powerful series opener will undoubtedly reshape the landscape of epic fantasy for years to come.— Anna Mickelsen
Library Journal - Starred Review
"Suri has created this world with great deliberation, including details about clothing, cuisine, and architecture. Malini and Priya both have depth and nuance, and their attraction to each other is written with care and sensitivity. Changing viewpoints help move the action along, but this is the first book in a trilogy, which inevitably means that some of the plotting will set the stage for books to come. Offer this to fans of Tanaz Bhathena or S. A. Chakraborty."
Publishers Weekly - Starred Review
Suri astounds with the spellbinding epic fantasy that launches her Burning Kingdoms trilogy....a fierce, heart-wrenching exploration of the value and danger of love in a world of politics and power....Suri's confident and passionate prose expertly guides the reader throughout. This is a blade-sharp, triumphant start to what promises to be an exciting series.
Orbit: June 8, 2021; ISBN: 9780759554160: Hardcover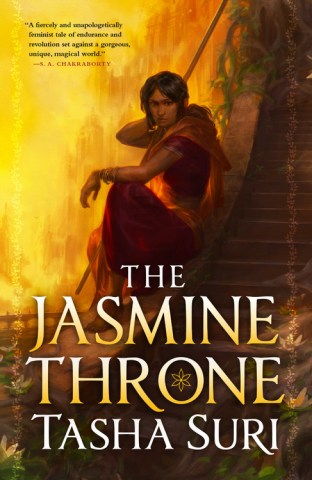 ★ THE SWEETNESS OF WATER
By Nathan Harris
Booklist - Starred Review
The Civil War has just ended. Near Old Ox, Georgia, resentful whites grieve their loss and formerly enslaved Blacks tentatively, hopefully turn their eyes towards freedom. Two broken families come together. George and Isabelle Walker, mourning their son Caleb's death in the war, take in Prentiss and Landry, two young brothers formerly enslaved on the neighboring plantation, who dream of reconnecting with their mother, who was long ago sold away. Their connection to the Walkers bemuses and disgusts other white residents, especially the aristocratic Weblers, whose son, August, had been Caleb's best friend. As the summer advances, secrets and hidden desires come to light, some as sweet as Isabelle's peach preserves, others bitter and terrifying. A climactic revelation in the woods on a dark night throws the entire community into chaos, pitting neighbor against neighbor and father against son, suggesting that the war has not actually ended. Harris' lucid prose and vivid characterization illustrate a community at war with itself, poisoned by pride and mired in racial and sexual bigotry. Prentiss and Landry are technically free, but they remain trapped by a lifetime of blighted hopes and broken promises. Reconstruction will prove to be yet another lie. Harris' first novel is an aching chronicle of loss, cruelty, and love in the wake of community devastation.
Little, Brown & Co.: June 15, 2021/ISBN: 9780316461276: Hardcover
★ THE CAPE DOCTOR
By E.J. Levy
Booklist - Starred Review
Levy's remarkable debut novel is based on the life of the nineteenth-century physician Dr. James Miranda Barry, who began life as a woman, Margaret Bulkley. Desiring to become a doctor, Margaret is frustrated that women are not admitted to medical school. Spurred on by a family friend, she assumes a male persona, naming herself Jonathan Mirandus Perry ("I would become a boy at age fourteen"), is successfully admitted to medical school in Edinburgh and graduates with notable excellence to become a military surgeon. Following several brief posts, he is sent to Cape Town where he meets Governor Lord Somerton. The two become close friends, and, when Somerton discovers Jonathan's secret, lovers. When Jonathan (Margaret) becomes pregnant, however, things change dramatically. Ah, but how? Levy has done an absolutely superb job of novelizing Barry's life while her realization of him as a character is flawless. He is brilliant, impetuous, unafraid (perhaps foolishly) of making enemies in a good cause, an ardent supporter of women's rights and an equally ardent enemy of slavery. The relationship between Jonathan and Lord Somerton is remarkable in its presentation and sometimes bittersweet development. And the book is beautifully written ("The shimmering sea, like poured silver in the sunlight"). It is, in sum, an unforgettable work of art that deserves raves. Bravo!
— Michael Cart
YA: Older teens readers of historical fiction will be fascinated by Barry's life and beautifully
Little, Brown & CO: June 15, 2021; ISBN: 9780316536585, Hardcover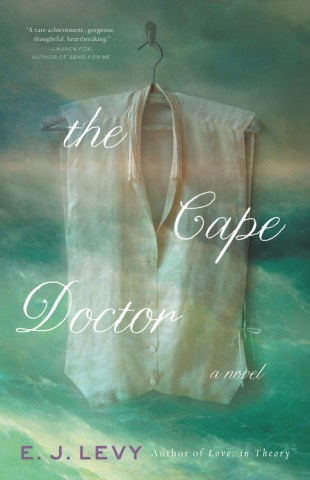 ★THE BOY IN THE PHOTO
By Nicole Trope
Booklist - Starred Review
Megan married Greg, and they had Daniel. But as time passed, Greg became ever more controlling, and eventually his emotional abuse turned physical. Megan finally decided divorce was the only option. Greg was furious, but Megan never imagined that his anger would lead him to abduct six-year-old Daniel and flee with him, leaving no trace of their whereabouts. Megan's life fell apart; the only thing that kept her going was the hope that she and Daniel would be reunited one day. In time, and with no trace of Daniel, Megan finally moves on, marrying Michael, the policeman handling Daniel's case, and having another child. Then one day brings the wonderful news that Daniel, now 12, has been found. The rest of the story is about the challenges Megan faces as she tries to integrate Daniel into her family and help him understand
that she loves him, despite Greg's years of drip-feeding Daniel with hatred and lies. A terrifying confrontation with Greg ends tragically, but the story still has a satisfying ending. A masterfully written, skillfully plotted, deeply affecting, and gripping read that will keep readers riveted from beginning to end.
Grand Central Publishing: June 22, 2021; ISBN: 9781538754344: Trade Paperback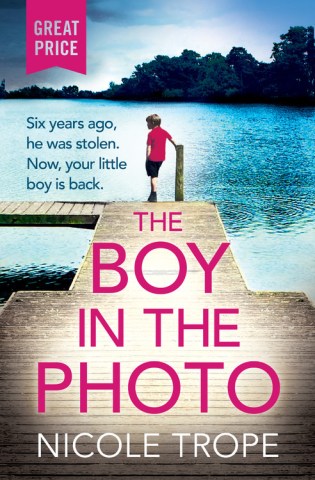 ★ MOON LAKE
By Joe R. Lansdale
Booklist - Starred Review
In 1968, 13-year-old Daniel Russell's father attempted to kill himself and his son by driving into Moon Lake in East Texas. It's no ordinary lake. There's an entire town beneath the water, along with many bodies from when the town was flooded to create a dam. Sometimes, during droughts, the buildings of the town peek their heads above the water; that's the case more than 10 years later, which leads to the discovery of Daniel's father's remains. Daniel, who was rescued from the lake by a Black man, Jeb Candles, and his daughter, Ronnie, lived with the Candleses for a time after the rescue, hearing stories of how the town's city council allowed the lake to be flooded, knowing there were still people, mainly Black people, living there. Now Daniel is back in town to identify what's left of his father. Soon Daniel and Ronnie, a sheriff's deputy, are digging into the purported evildoings of the city council. "That goddamn lake," Daniel concludes, "is made up of . . . every mean, soulless act you can imagine, all of it wet with robber-baron dreams." Lansdale has long been a master of blending realistic human drama with elements of horror, and he's at it again here, in what Daniel calls a "Gothic gumbo" that layers a coming-of-age story within a plot encompassing ritualistic murder and racism at its most virulent.
Mulholland Books/Little, Brown & Co.: June 22, 2021; ISBN: 9780316540643: Hardcover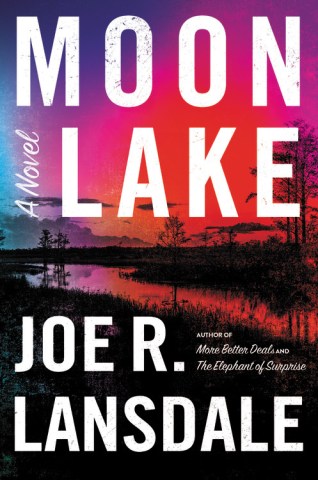 ★ WEST END EARL
By Bethany Bennett
Publishers Weekly - Starred Review
A woman assumes her twin brother's identity in Bennett's charming second Misfits of Mayfair Regency romance (Any Rogue Will Do). Lord Cal Carlyle is so desperate to protect his beloved 18-year-old sister, Emma, from being married off to a scoundrel during her first season that he offers to pay Adam Hardwick, his friend and faithful land steward, to marry her himself. But Cal soon discovers that scrawny, effeminate Adam is really beautiful Ophelia, "Phee" to her friends. Phee is living as her brother, who died 10 years earlier, until she can claim his inheritance from her villainous uncle, who will stop at nothing to keep the money himself. Cal falls for the fiercely self-sufficient Phee—but he finds his own freedom jeopardized when his father offers Cal's hand in marriage to satisfy a wager. Bennett's spirited plot adds Shakespearean twists to the typical Regency fare, complete with humor, sensual love scenes, and pithy observations on gender roles and the social mores of the 1820s. Packed with disguises, debts, and debutantes, this delightful Regency does not disappoint.
Forever: June 29, 2021; ISBN: 9781538735701: Mass Market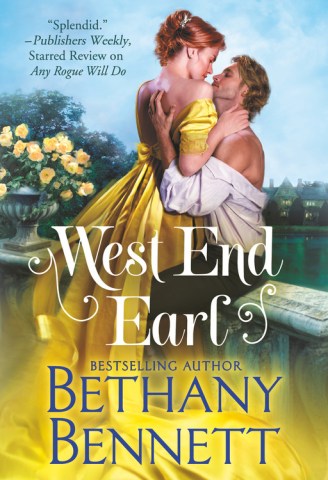 ★ PLEASE PLEASE TELL ME NOW: The Duran Duran Story
By Stephen Davis
Library Journal -  Starred Review
Veteran rock biographer Davis, who has written about Bob Marley, Led Zeppelin, Jim Morrison, and Stevie Nicks, among others, turns his attention to Duran Duran, the English New Romantic synthesizer band that topped the charts from 1981 to 1985. Basing his account on interviews with the five-man group, he expertly chronicles their early lives and discusses the band's formation within the social context of Margaret Thatcher's England. Davis demonstrates the impact on Duran Duran of David Bowie and the funky Nile Rodgers–led group Chic, explores their relationship with pop artist Andy Warhol, and documents how MTV aided the band's meteoric rise to fame. The author describes a blur of studio sessions, mobs of rabid fans, and worldwide concerts, including Live Aid, the benefit for famine victims on the African continent. Davis also addresses the gradual unraveling of Duran Duran's "Fab Five" amid nervous exhaustion, depression, and drug abuse; and covers band members' spin-off groups Power Station and Arcadia and the group's reunion in the 2000s. VERDICT This lively, engaging work captures the initial adrenaline rush and eventual stultifying downward spiral of a band that helped define early eighties rock. Highly recommended.
Hachette Books: June 29, 2021; ISBN: 9780306846069: Hardcover
★ THE VIEW WAS EXHAUSTING
by Mikaella Clements and Onjuli Datta
Publishers Weekly -  Starred Review
Married couple Clements and Datta use a playful trope to confront weighty issues in their excellent debut, a romance that's as timely as it is heartfelt. British Indian actor Whitman "Win" Tagore is an A-lister who's used to keeping tight control of her public image—and lately, she's been working double time. When her ex-boyfriend has a public meltdown and Win is caught in the fray, it's Leo Milanowski, her longtime friend and frequent faux beau, who comes to her rescue. For seven years, the white, wealthy playboy has played Win's on-again, off-again lover for the tabloids, so Win's publicist arranges for the pair to be spotted having a summer fling on the French Riviera to steal the attention away from Win's breakup. Leo and Win easily fall back into their established patterns, but just when the line between reality and pretend starts to blur, a secret from Leo's past surfaces and the validity of their relationship—both personally and professionally—is called to question. The authors' slow-burning approach to Leo and Win's relationship and fearless tackling of racism breathes new life into a favorite trope. The characters leap off the page, and their dialogue, whether flirting or fighting, is always believable. Readers will come for the swoon-worthy romance and stay for the beautiful prose.
Grand Central Publishing: July 6, 2021/ISBN: 9781538734902: Hardcover
★ AN AMBUSH OF WIDOWS
By Jeff Abbott
Booklist - Starred Review
What do you do if you get a phone call, apparently from your husband's phone, from someone who tells you that your husband, who supposedly is in New York on business, has just been shot and killed in Austin, Texas? If you're Kirsten North, a professional researcher, you get on a computer and confirm there has been a shooting in Austin. Then you get on a plane to find out if the victim is your husband. But there's an additional detail: there were two shooting victims. The other dead man was a wealthy venture capitalist. According to Kirsten, and to the other man's widow, Flora, the two men did not know each other and had no reason to be together. Kirsten and Flora, a former journalist, join forces to find out why their husbands were killed. Abbott is one of the preeminent writers of thrillers involving ordinary people caught up in unusual and dangerous situations. He's the equal of Harlen Coben and Linwood Barclay, and lately he's beenon a roll, with Blame (2017), The Three Beths (2018), and Never Ask Me (2020) featuring some of his best plotting and writing. An Ambush of Widows continues that trend, delivering two irresistible lead characters, a shrewd villain, and a story that defies our expectations. Great stuff.  — David Pitt
Grand Central Publishing: July 6, 2021; ISBN: 99781538719145: Hardcover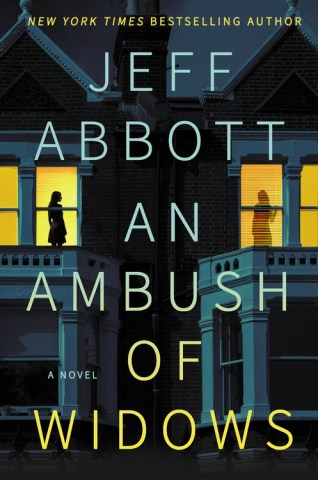 ★ FIRST FRIENDS: The Powerful, Unsung (And Unelected) People Who Shaped Our Presidents
By Gary Ginsberg
Booklist - Starred Review
For a President, having friends teems with difficulties. Are they friendly because they really do love you, or are they merely after proximity to perceived presidential power? Worse yet, are they trying to turn their relationship with the nation's leader into personal gain? Some presidents have nevertheless had very striking friendships over their lives, people they could rely on and who sometimes conveyed uncomfortable truths. John Kennedy had David Ormsby-Gore, a Briton he
met through his sister Kathleen andwho helped shepherd him through the Cuban missile crisis.  From his early days in Springfield, Abraham Lincoln held high regard for merchant Joshua Speed even though they disagreed on the issue of slavery. Franklin Delano Roosevelt bonded with Daisy Suckley, a distant cousin who lived near his Hyde Park estate and went on to become a chief archivist of his papers. Franklin Pierce formed a lifelong bond with a fellow New Englander, the novelist Nathaniel Hawthorne, who stoutly defended Pierce from his many vituperative critics. Edward Mandell House became Woodrow Wilson's personal diplomat. Out of these liaisons and more, Ginsberg has crafted an insightful series of biographies, showing just how these friendships thrived and survived and were consequential for the nation's history. Includes bibliography.
Grand Central Publishing: July 6, 2021; ISBN: 9781538702925: Hardcover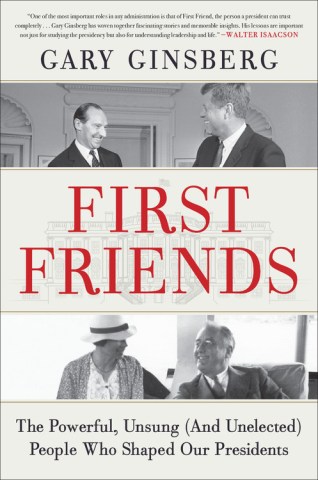 ★ THE ICEPICK SURGEON: Murder, Fraud, Sabotage, Piracy and Other Dastardly Deeds Perpetrated in the Name of Science
By Sam Kean
Publishers Weekly - Starred Review
Kean (The Bastard Brigade) delivers a fascinating survey of crimes committed by scientists, all of whom shared the desire to "do science too well, to the exclusion of their humanity." For many, the road toward ignominy began gradually, as their initial moral compromises snowballed out of control to further a perceived greater good. For example, the title character, American neurologist Walter Freeman, developed the transorbital lobotomy, a procedure that was initially performed with an icepick. Freeman hoped to find a simple, surgical way for treating the mentally ill; instead, his brutal and unsuccessful method was used on those with only mild symptoms. Kean's wide scope includes Nazi doctors, whose sadistic experiments yielded life-saving information on conditions such as hypothermia, and rival paleontologists, whose fossil-hunting conflicts devolved into fraud and violence. Kean argues convincingly that what makes his subjects unique in the annals of crime is that they did wrong "for data—to augment our understanding of the world." This engrossing look at crimes often committed by otherwise moral people deserves a wide readership.
Little, Brown & Co.: July 13, 2021; ISBN: 9781549102912: Hardcover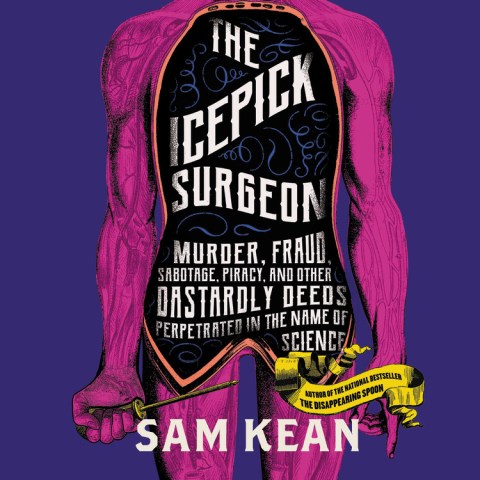 ★THE DATING PLAYBOOK
By Farrah Rochon
Kirkus - Starred Review
This football romance is a total knockout: funny, sexy, and full of heart.
Forever: August 17, 2021; ISBN: 9781538716670: Trade Paperback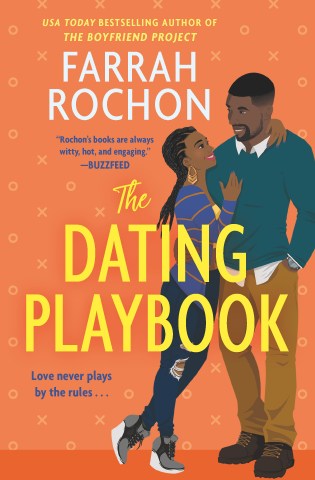 ★ GETAWAY
By Zoje Stage
Booklist - Starred Review
Beck sets up a camping trip for herself, twin sister Imogen, and their shared best friend, Tilda, having decided it's time to address the Thing that has lived like a ghost among them for years. They set off into a remote part of the Grand Canyon, the sisters confident with years of trail experience, but Tilda not so much, upending the normal dynamic of their relationship, in which Tilda was the alpha. The Thing is overshadowed a few days out when their food stores are raided, and, soon after, their entire campsite is ransacked. They find themselves weaponless and vulnerable to an unknown predator. To say more would spoil an outstanding read. Suffice it to say that what follows is a stunning—at times sensitive, at times feral—exploration of just how deep and powerful the bonds of sisterhood and female friendship can be and how a squeaky mouse can become a roaring lion. By far, the winning character is the Grand Canyon itself. The women become "part of something elemental," drawing strength from its majesty when their fear runs as deep down as its river. This bildungsroman, mixed with a dark fairy tale and a touch of Kate DiCamillo's The Tale of Despereaux, makes Stage's third triumph, following Wonderland (2020) and Baby Teeth (2018). Recommend as women's fiction as well as psychological suspense.
Mulholland Books/Little, Brown & Co.: August 17, 2021; ISBN: 9780316242509: Hardcover