Get recommended reads, deals, and more from Hachette
By clicking 'Sign Up,' I acknowledge that I have read and agree to Hachette Book Group's Privacy Policy and Terms of Use
We have updated our Privacy Policy Please take a moment to review it. By continuing to use this site, you agree to the terms of our updated Privacy Policy.
★ BLIND TIGER
By Sandra Brown
Booklist - Starred Review
Laurel Plummer loses her husband and infant daughter in the same year, and she's not going to lose her father-in-law as well. When she finds out his late-night handyman jobs are really trips to his moonshine still, she's livid. Then she finds ways to improve the business, and soon they're catching the attention of the formidable roadhouse madam, Gert, and the crooked mayor, Bernie Croft. Thatcher Hutton is just passing through Foley, Texas—he arrives by jumping off a freight train—but his powerful skills of observing people seem handy to Sheriff Bill Amos, who more or less deputizes him in his efforts to prevent a full-on moonshine war. Unfortunately, this puts him at odds with Laurel, and that's the last place Thatcher wants to be. Brown doesn't often delve into historical fiction territory, but she does here with gusto, and readers will practically taste the dusty streets of Foley and feel every rickety bump of the moonshiners' trucks. There are shoot-outs and reformed prostitutes and a no-good hillbilly family, but none of it feels like an empty stereotype—it's just all a lot of fun. Combined with Brown's knack for romantic tension and page-turning suspense, this one is a winner. HIGH-DEMAND BACKSTORY: Brown's romantic suspense novels are always bestsellers, and this historical tale of love and moonshine will be no different.
Publishers Weekly - Starred Review
Set in 1920, this superior thriller from bestseller Brown (Thick as Thieves) firmly anchors all the action in the plot. Laurel Plummer, the mother of an infant, is stuck in a remote shack with her father-in-law near the little town of Foley, Tex., after the sudden death of her WWI vet husband. Thatcher Hutton, a discharged soldier who's just leapt off a boxcar, turns up at the Plummer place, asking for water and directions to the nearest town. His first night in a Foley boarding house, Thatcher is awakened "by a gun barrel jammed against his cheekbone" and an accusation that he kidnapped and possibly murdered Mila Driscoll, the local doctor's missing wife. After Thatcher is released from jail for lack of evidence, the sheriff makes him a part-time deputy and he sets out to find the truth behind Mila's disappearance. Meanwhile, Laurel, who's in dire financial straits, helps her father-in-law expand his moonshining business. Conflict ensues as the two wind up on opposite sides of the law. Laurel and Thatcher are strong and inventive characters, and their surprising decisions and evolving relationship will keep readers engaged. Brown shows why she remains in the top rank of her field.
Grand Central Publishing: August 3, 2021; ISBN: 9781538751961: Hardcover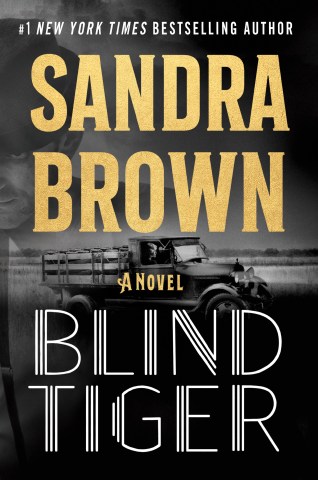 ★ LEARNING IN PUBLIC: Lessons for a Racially Divided America from My Daughter's School
By Courtney E. Martin
Publishers Weekly - Starred Review
Journalist Martin (Do It Anyway) delivers a remarkably candid and perceptive account of her decision to enroll her daughter in a majority Black public school in Oakland, Calif. With a "1 out of 10 rating" on GreatSchools.org, Emerson Elementary was not on the radar of other white parents in Martin's racially diverse, gentrifying neighborhood. Yet, on Martin's school tours, which included a private school whose social justice mission was belied by its carefully selected student body, Emerson stood out for its authenticity. In brisk, immersive chapters, Martin chronicles how she and her husband came to make their decision and her daughter's first three years at Emerson, and delves into conflicting viewpoints over school integration and the best ways to measure school performance, tensions between Emerson's Black immigrant and Black American families, and the role of public education in fostering democracy, among other topics. Ultimately, her family came to embrace Emerson, "a school with strong muscles for crises" that showed its resilience by coping better with the Covid-19 pandemic than more highly rated public schools. Vividly documenting school fund-raisers, contentious school board meetings, school drop offs, and back-to-school nights, Martin challenges preconceptions about American education and race relations today. Readers will be inspired and enlightened.
Kirkus - Starred Review
A feminist activist explores the benefits of White parents enrolling their children in predominantly Black public schools.
Martin, the author of Do It Anyways: The New Generation of Activists and other socially conscious works of nonfiction, chronicles how she and her husband, both White, moved to Oakland, California, the "second most racially diverse city in the nation," and bought a house in a "cohousing community." Due to their relative privilege, she and her husband were able to choose where to send their young daughters to school—the operative word being choose, an option not available to many people. Regardless, Martin, an educated, progressive, well-meaning person, did her research. She learned that the closest public school was Emerson Elementary, rated "failing" and made up largely of Black students—while the other schools both public and private in the area were predominantly White, higher rated, and characterized by long waiting lists for admission. Essentially, the author is seeking answers to some fundamental questions regarding education—e.g., what are Whites parents afraid of, and what does that choice say about them? For Martin, it became a vital personal journey: "It was as if the universe dared me both to give up altogether on this quest for the White moral life, which felt like frivolous intellectual bullshit in the face of my kid's real needs, and simultaneously to double down." Studies show that integration helps all students, Black and White, notes the author—though she was also careful not to make an "experiment" of her daughters. Ultimately, she writes, "I suspect that White economically privileged and well-intentioned people have shirked our moral responsibility to the common good for decades under the cover of responsible parenting." Though the White guilt is sometimes overly pronounced, Martin offers a welcome contribution to an important conversation that should continue as we strive for sustained social change.
An honest, searching, and progressive book that will spark debate.
Little, Brown and Co.: August 3, 2021; ISBN: 9780316428262: Hardcover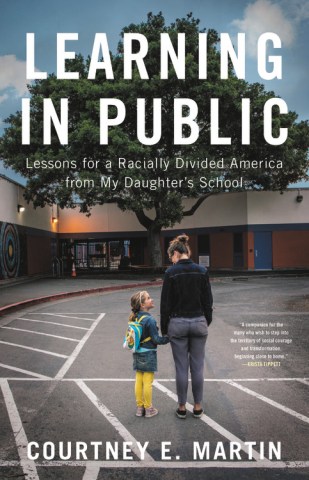 ★ BLOODLESS
By Douglas Preston and Lincoln Child
Kirkus - Starred Review
FBI Special Agent Pendergast and his cohorts face great peril as they try to find out what's bleeding a Georgia city dry.
In 1971, the mysterious hijacker D.B. Cooper parachutes from a commercial airliner with a bundle of cash in the remote northwest and is never heard from again. A half-century later, Aloysius X.L. Pendergast and colleague Armstrong Coldmoon are sent to Savannah, Georgia, to investigate a "most peculiar incident": a body has washed ashore with nary a drop of blood left in the corpse. A reader's first thought might be What's that got to do with an old hijacking? Leave it to the imaginations of Preston and Child to eventually make the delightfully strange connection. Pendergast looks every bit the stereotypical undertaker, not at all fitting the FBI mold. He brings along his adult "ward," Constance Greene, who brings her stiletto everywhere she goes. Meanwhile, bloodless bodies accumulate. Who could possibly be committing these frightful atrocities? And why only in Savannah? That one's easy: because it's a spooky old city "with its gnarled trees and crooked houses," and everything about the plot is spooky and surreal. A film crew prepares to create a phony documentary in a graveyard using smoke machines and showing callous disregard for the dead. A scheming U.S. senator frets that the rapid escalation in ghastly violence will hurt his reelection prospects, and he pressures the FBI for a rapid solution. Unfortunately, the killer makes an unholy mess of the city, sucking out its Southern charm along with plenty of blood. He—she—let's settle on it—turns the tale into one of more horror than crime. Without Pendergast's perspicacity, Coldmoon's competence, and Constance's cojones (figuratively, of course), that old city of mint juleps would be a smoking hole in the ground. And readers wouldn't learn about D.B. Cooper's fate. The authors' imaginations run unfettered as they travel to unearthly locales, but in the end it comes down to beleaguered Savannah. All of Pendergast's adventures are weird and wonderful fun, and this is no exception.
Grand Central Publishing: August 17, 2021; ISBN: 9781538736708: Hardcover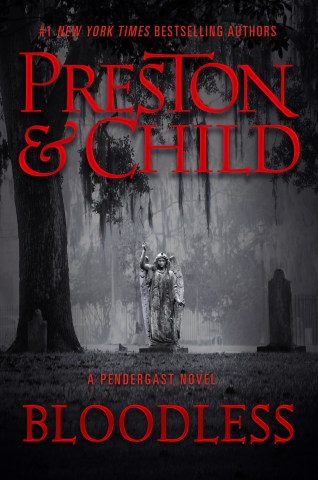 ★THE DATING PLAYBOOK
By Farrah Rochon
Kirkus - Starred Review
This football romance is a total knockout: funny, sexy, and full of heart.
Forever: August 17, 2021; ISBN: 9781538716670: Trade Paperback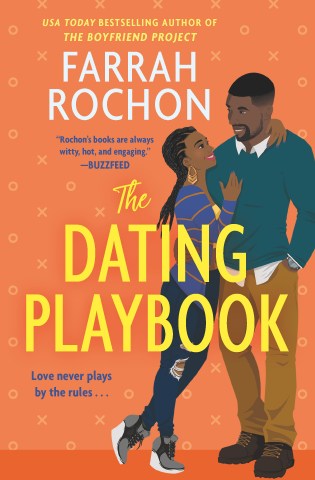 ★ GETAWAY
By Zoje Stage
Booklist - Starred Review
Beck sets up a camping trip for herself, twin sister Imogen, and their shared best friend, Tilda, having decided it's time to address the Thing that has lived like a ghost among them for years. They set off into a remote part of the Grand Canyon, the sisters confident with years of trail experience, but Tilda not so much, upending the normal dynamic of their relationship, in which Tilda was the alpha. The Thing is overshadowed a few days out when their food stores are raided, and, soon after, their entire campsite is ransacked. They find themselves weaponless and vulnerable to an unknown predator. To say more would spoil an outstanding read. Suffice it to say that what follows is a stunning—at times sensitive, at times feral—exploration of just how deep and powerful the bonds of sisterhood and female friendship can be and how a squeaky mouse can become a roaring lion. By far, the winning character is the Grand Canyon itself. The women become "part of something elemental," drawing strength from its majesty when their fear runs as deep down as its river. This bildungsroman, mixed with a dark fairy tale and a touch of Kate DiCamillo's The Tale of Despereaux, makes Stage's third triumph, following Wonderland (2020) and Baby Teeth (2018). Recommend as women's fiction as well as psychological suspense.
Mulholland Books/Little, Brown & Co.: August 17, 2021; ISBN: 9780316242509: Hardcover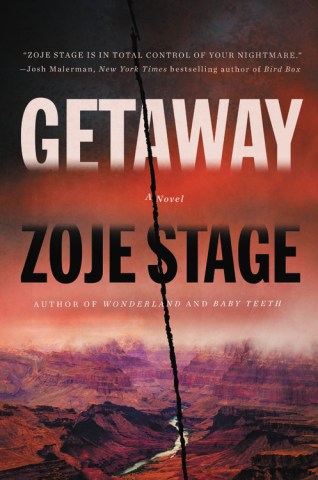 ★ SOMETIMES I TRIP ON HOW HAPPY WE COULD BE
By Nichole Perkins
Booklist - Starred Review
Poet, writer, and cohost of the Thirst Aid Kit podcast, Perkins explores her sexuality amid social pressures placed on women, especially Black women, and how family, boyfriends, and pop culture helped shape her. Curious about sex from an early age, she also heeded the warnings not to be fast or get pregnant, especially since the only happy romances she saw in the media were white couples. She introduces three women she looked up to at different stages: her great-grandmother, her unbothered Aunt C, and her big sister. She talks about the powerful influence of music; Prince and Janet Jackson each get their own essays. She remembers an affair with a married man, and how difficult it is to keep men at arm's distance once they've had sex ("Maybe that's a humblebrag," she concedes, but the reader believes her.). Her Good Lover Radar shows up several times, rewarding her with good experiences from overlooked men. She also touches on her HBCU education, depression, Frasier and Kermit the Frog, BDSM, and her list for the perfect man. This is a funny, sexy, reverent, vulnerable meditation on Black women's sexuality through one woman's journey to her own hard-won power, a gift to memoir readers.
Library Journal -  Starred Review
This engaging memoir by writer and poet Perkins (co-host of the podcast Thirst Aid Kit) offers a series of vignettes from different points in the author's life that together create a portrait of a person discovering her identity and power. Perkins embraces all the complicated experiences, thoughts, identities, and decisions that make her an individual with a unique voice, a person who celebrates her freedom and complexity as a Black woman. The book is billed as a reflection on pop culture (which is certainly an interesting element of the work), but sexuality is its most prominent theme. Perkins describes her sexual experiences with a great deal of candor and reflection. The book has no hard beginning or ending, but rather leaves readers with the understanding that the author's journey began long before this narrative and will continue long after. It's a book that's full of surprises, whether Perkins is reflecting on college memories or dating mishaps, and the beautiful writing and honesty will keep readers turning the pages to the very end. VERDICT Memoir readers who appreciate unpredictability, candor, and pop culture will enjoy this book and may very well find themselves thinking about it even weeks after they've finished it.
Grand Central Publishing: August 17, 2021; ISBN: 9781538702741: Trade Paperback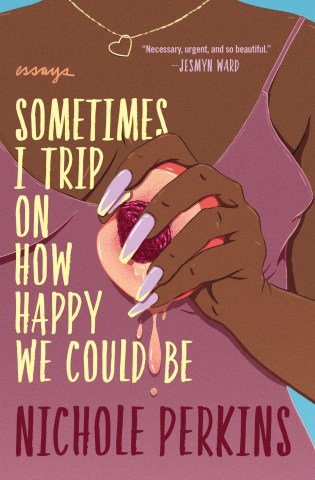 ★ A DUKE WORTH FIGHTING FOR
by Christina Britton
Publishers Weekly -  Starred Review
Blackmail throws together a widow and a soldier in Britton's intoxicating finale to her Isle of Synne Regency series (after Someday My Duke Will Come). Margery Kitteridge receives a letter threatening to out her late husband as a deserter at Waterloo if she doesn't pay up. She's desperate to raise the funds but loathe to involve her wealthy family, who disapproved of her marriage. Daniel Hayle, the Duke of Carlisle, who's heavily scarred from his own time in the war, needs an heir to protect his legacy. He accompanies his mother to the charming Isle of Synne hoping to find a wife without having to endure the gossip and gawking his scars would draw during a season in London. There he meets Margery, who's declared she will never remarry, but offers to play matchmaker to the upstanding but socially awkward Daniel in exchange for the funds she needs. Soon, however, their intense mutual attraction and easy friendship distracts them from their goals. But can Margery let go of the guilt she feels for moving on from her first husband to claim her second chance? The central couple radiates strength and sweetness, and Daniel's endearing shyness is sure to make readers swoon. This is a knockout.
Forever: August 24, 2021/ISBN: 9781538717554: Mass Market Paperback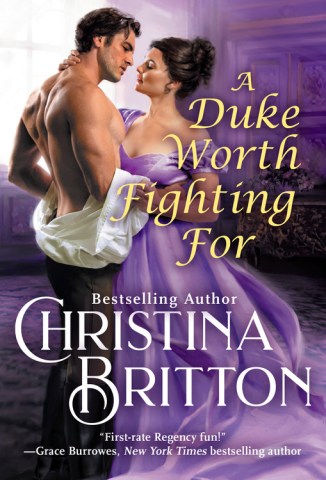 ★ HERO OF TWO WORLDS
By Mike Duncan
Kirkus - Starred Review
A new biography of the giant of both European and American history.
The Marquis de Lafayette (1757-1834) did not fade away after the American Revolution. Instead, he loomed large on the world stage for decades after the war, and history podcaster Duncan does a fine job of filling out his subject's life. Among the richest men in France, Lafayette sailed to America in 1777 at age 19 to join the rebellion, seeking mostly adventure. Anxious to smite France's traditional enemy or simply find work, many Frenchmen did the same, but Lafayette didn't exaggerate his military experience and made no demands on George Washington, who was charmed. Lafayette became a trusted lieutenant who fought the British, lobbied French leaders to support the rebellion, and entered the pantheon of Revolutionary heroes. Duncan tells this story in the first third of the book. Only 24 when the British surrendered, Lafayette returned to France to participate in efforts to reform the crumbling French economy. As commander general of the National Guard, he was a leading figure early in the French Revolution. When the Terror began in 1792, he fled to Austrian territory to escape arrest but was treated as a dangerous revolutionary and imprisoned for five years. Although freed by Napoleon, Lafayette disapproved of the military leader's autocracy and retired from politics—until the monarchy's restoration in 1814, when he again became a voice for liberal ideals. He opposed the Bourbons' increasingly reactionary policies and supported the 1830 revolution that placed Louis-Philippe on the throne, but Lafayette found him a disappointment. Duncan displays impressive skill in keeping his Lafayette an admirable figure despite painful limitations. More energetic than intelligent, he was not ahead of his time. Popular histories extol his abolitionism, but this developed later; he had no objection to slavery while serving under Washington. His lack of personal ambition was unaccompanied by proficiency in France's cutthroat politics, so his influence never matched his popularity.
An outstanding account of an almost impossibly eventful life.
PublicAffairs: August 24, 2021; ISBN: 9781541730335, Hardcover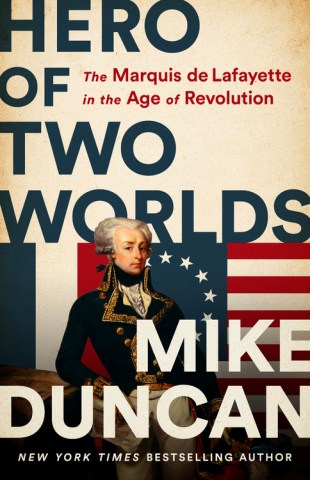 ★ THE MASTER: The Long Run and Beautiful Game of Roger Federer
By Christopher Clarey
Booklist - Starred Review
Few writers could capture the evolution of Roger Federer's ascent to the top of his sport from his start at age eight with more clarity and vision than New York Times tennis correspondent Clarey. He offers a master class in sportswriting as he presents the case for Greatest of All-Time (GOAT), tracing the growth and influences of the tennis superstar, who rose to ATP number 1 status at age 22 and is still triumphing in his forties. Clarey focuses his argument for GOAT status on the "places, people, and duels" that shaped Federer's career. Players of influence include Stefan Edberg, Pete Sampras, Andy Roddick, Lleyton Hewitt, and current rivals Rafael Nadal and Novak Djokovic. Having covered the Grand Slams since the 1990s, Clarey presents a well-researched analysis drawing from more than 20 interviews with Federer over the years, and with key players and influential figures, conversations exploring the question: Are champions born great, made great, or is it a combination of the two? For Swiss ace Federer, it took a village of family, coaches, a sports psychologist, his wife, Mirka, and rivals who pushed each other to excel. A must-read for devoted tennis fans and everyone interested in athletes and the sports world.
Twelve: August 24, 2021/ISBN: (9781538719268: Hardcover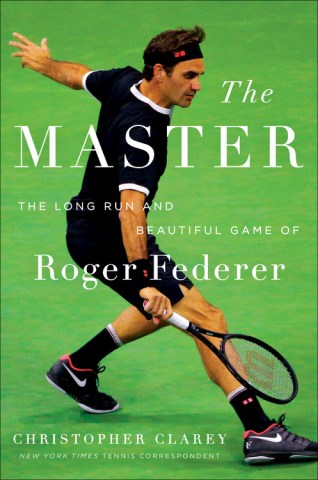 ★ SEEING GHOSTS
By Kat Chow
Booklist - Starred Review
The ghosts Chow writes about in her elegiac memoir are both literal and metaphorical. In lyrical and probing vignettes, she explores the spaces left behind when someone dies and how the loss reverberates through generations. Chow recounts seeing flashes of her mother, who died when Chow was in high school, sometimes reflected in her own behavior but also, more frequently and more startlingly, glimpsed out of the corner of her eye. Jumping back and forth in time, Chow considers how her parents were also haunted by losing a parent early on, the loss of a baby brother before she was born, family immigration experiences, and her relationships with her siblings and hoarder father. Deeply personal and intimate stories rooted in her family history in China and Hong Kong seamlessly flow into examinations of larger historical trends and sociological issues. Readers familiar with Chow's reporting on NPR will not be surprised at her storytelling skills, which shine even more brightly here. This haunting, deeply moving, and beautifully written chronicle of the immense grief that once tore Chow's family apart and now binds them will resonate with every reader.
Library Journal -  Starred Review
Journalist Chow confronts the loss of her mother in a memoir that illustrates the way grief can become a fixture in one's life - grief for the lost loved one and for all that remains unspoken and elusive. Chow's mother was born in China and emigrated to the U.S. to attend college, where she met her husband. When Chow was growing up, a failed restaurant venture and an ever-present sense of financial precarity fueled her parents' frequent arguments. After her mother's death from cancer in 2004, and her older siblings grown and out of the house, Chow is left to forge a relationship with her reticent father. She becomes a kind of reservoir for her family, absorbing their pain, unresolved antagonisms, and memories both warm and haunting. Her memoir is a vivid portrait of her loving and flawed Chinese American family. The book is a tribute to Chow's spirited mother, but it's also a revealing portrait of three daughters trying to negotiate a complicated relationship with their father.
VERDICT Chow's book is an important and welcome addition to a growing catalogue of memoirs by a new generation of Asian American writers, including Michelle Zauner's Crying in H Mart and Anna Qu's Made in China.
Grand Central Publishing: August 24, 2021; ISBN: 9781538716328: Hardcover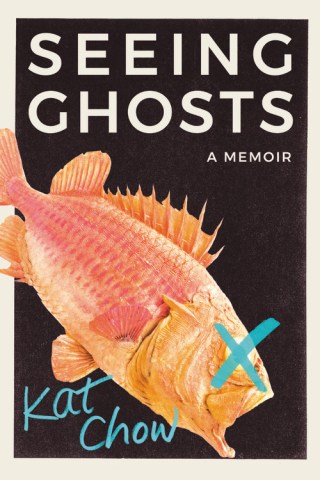 ★ FEAR OF A BLACK UNIVERSE
By Stephon Alexander
Publishers Weekly - Starred Review
Theoretical physicist Alexander (The Jazz of Physics) searches the far reaches of the cosmos while addressing the experiences of marginalized people in STEM fields in his refreshing survey. He begins by outlining three principles that underlie humans' knowledge of the universe—invariance (about the speed of light and relativity), the quantum principle (about subatomic forces), and the principle of emergence (about how life comes from elements)—before considering more mysterious aspects of the universe such as dark matter and the cosmic biosphere. As he describes different theories, Alexander adds personal anecdotes about his experience as a Black man in science ("Though I had the same technical training as my postdoc peers," he writes, "my social isolation enabled me to... embrace ideas on the fringes of established knowledge"), his friendships with other scientists, and how he became interested in physics. He argues that one should "never be afraid of even the most absurd ideas, and even to embrace them," and that minority voices ought be elevated because of the "outsider's perspective" they bring. Diversity in science, he writes, "is not simply a social justice concern...it enhances the quality of the science we accomplish." The result is both an excellent work of advocacy and a welcoming introduction to physics.
Kirkus - Starred Review
A renowned cosmologist argues that empowering scientific outsiders and taking risks on nontraditional ideas will result in transformative science.
"I hope to convince my readers that diversity in science is not simply a social justice concern, but that it enhances the quality of the science we accomplish." So writes Brown University physics professor Alexander, the 2020 president of the National Society of Black Physicists as well as an electronic musician, at the beginning of this captivating scientific journey. He points out that deviance often results in innovation, and women and minorities often innovate more, leading to a logical conclusion: "Perhaps it is time to value and elevate minorities, thus enabling them to make major contributions, not in spite of their outsider's perspective, but because of it." The author's own contributions include unraveling the mysteries of the early universe and advancing ideas relating to quantum gravity, and he deftly explains these and more in accessible and often personal prose. But it's Alexander's enthusiasm for seriously exploring theories on the frontier of physics that makes this more exciting than most similar books: Are life and the universe truly decoupled? Did the wave function of the universe undergo self-observation at its realization, and was this a form of cosmic proto-consciousness? The author draws on research from a variety of disciplines—physics, cosmology, biology, philosophy—to bolster his compelling arguments. As he shows, the current models of our universe—and the theories scientists use to construct them—may be called into question, requiring creative, interdisciplinary thinking to resolve. This beautiful and surprising book will leave readers wanting to learn more about the author and his mind-bending ideas, and it makes a perfect complement to Chanda Prescod-Weinstein's recent book, The Disordered Cosmos.
Lush with ideas and bold in its analysis of the status quo, this book reorients our view of science and the universe.
Basic Books: August 31, 2021; ISBN: 9781541699632: Hardcover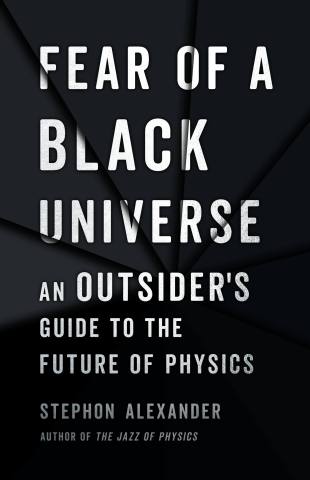 ★ I TAKE MY COFFEE BLACK: Reflections on Tupac, Musical Theater, Faith, and Being Black in America
By Tyler Merritt
Publishers Weekly - Starred Review
Actor and comedian Merritt combines comedy, social commentary, autobiography, and religious musings to stunning effect in this kaleidoscopic take on race and religion in America. Merritt, best known for his viral YouTube video "Before You Call the Cops," recounts his upbringing, during which he was constantly made to feel like a threat: "I have had a lifetime of white women reacting to me in fear, not because of my size, or because of my clothing, but because of my blackness." Merritt also explores growing up in Las Vegas, his early interests in musical theater, and his chance decision to attend a Bible college. Peppered with pop culture references, wisecracks, and ironic asides, this powerful testament reveals many disheartening realities of being a Black man in America (such as an eye-opening exploration of the history of redlining and segregation in Stockton, Calif.), as well as "the power of proximity to break down barriers and forge real community." In the end, Merritt effectively conveys the transformative nature of getting to know someone different than oneself. Readers will be awed by Merritt's brutal honesty and inspiring grassroots approach to countering racial injustice and deep-seated prejudice.
Worthy Books: September 1, 2021; ISBN: 9781546029410: Hardcover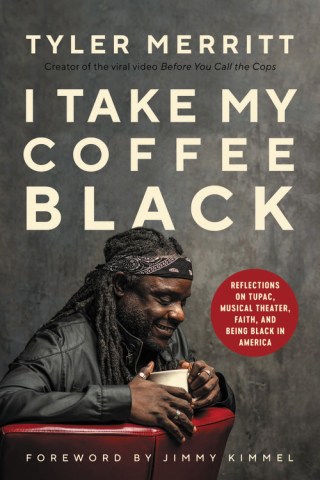 ★ FOREVER YOUNG
By Hayley Mills
Publishers Weekly - Starred Review
Golden Globe Award-winning actor Mills debuts with a mesmerizing look at her "golden years" as a child star in the 1960s. The middle child of British actor Sir John Mills and playwright Mary Hayley Bell, Mills enjoyed an ordinary childhood until she was chosen at age 12 to star in family friend and director J. Lee Thompson's 1959 thriller Tiger Bay. That same year, Hayley signed a seven-picture deal with Walt Disney. Shuttling back and forth between boarding school and film sets—and playing the leads in, among other movies, Pollyanna (1960) and The Parent Trap (1961)—Mills rose to international fame by age 16, receiving an Honorary Oscar in 1961. "For better or for worse," she writes, "I'd literally grown up in Disneyland." With a novelistic eye for detail and a disarming sense of humor, Mills illuminates her extraordinary past while evoking the lost empire of mid-20th-century Hollywood. Along the way, she underscores how there was a price to be paid in family tensions; public growing pains; missed opportunities—including the title role in Stanley Kubrick's Lolita ("to be a Disney Star meant being family friendly")—and fraught relationships, such as her romance with the much older producer-director Roy Boulting. The result is a luminous work commensurate with the unforgettable movies that made Mills an icon.
Grand Central Publishing: September 7, 2021; ISBN: 9781538704196: Hardcover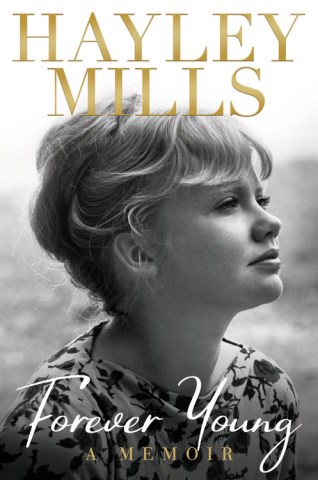 ★ THE POWER OF US: Harnessing Our Shared Identities to Improve Performance, Increase Cooperation, and Promote Social Harmony
By Dominic Packer and Jay Van Bavel
Publishers Weekly - Starred Review
Psychologists Packer and Van Bavel explore "how the groups that people belong to become part of their sense of self" in this thought-provoking debut. Identities that come from groups—such as college alma maters and political parties—can influence how one makes sense of the world, the authors write: the way one sees, smells, tastes, and even does math is affected by the "identity colored glasses" one wears. Packer and Van Bavel use a variety of quirky examples and historical vignettes to make their point: in Herzogenaurach, a southern German town, citizens have defined themselves by the shoes they wear, and John F. Kennedy's decision-making process to move forward with the Bay of Pigs Invasion was a result of groupthink. Giving equal time to the detriments of identifying strongly with a group (such as political polarization and blind loyalty), as well as the benefits (solidarity and a shared sense of purpose), Packer and Van Bavel deliver a balanced assessment of the potential impacts identities play in even the most mundane activities. Providing a wealth of insight in a page-turning package, this timely survey hits the mark.
Little, Brown Spark: September 7, 2021; ISBN: 9780316538411: Hardcover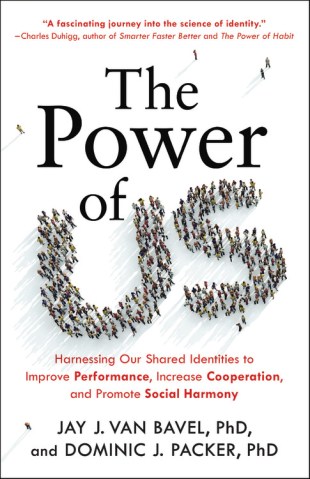 ★ ASSEMBLY
By Natasha Brown
Publishers Weekly - Starred Review
Brown's provocative and lyrical debut follows a young Black British woman's navigation of the racism and sexism at her investment banking job while she contends with a breast cancer diagnosis. Brown opens with three third-person vignettes describing an unnamed woman's sexual harassment from a man she works with, who calls her hair "wild" and her skin "exotic," then shifts to a first-person account from an unnamed woman, possibly the same one, of why she chose to work for banks. "I understood what they were. Ruthless, efficient money-machines with a byproduct of social mobility." Her "Lean In feminist" work friend thinks the narrator's white boyfriend will propose during an upcoming visit to his parents' estate, but the narrator can tell her would-be mother-in-law hopes it's a passing fling. Before the trip, she gets the results of a biopsy and tells her boyfriend there's nothing to worry about. She also reflects ominously on the doctor's admonishment on her resistance to getting surgery ("that's suicide"), and on the notion that a successful Black person can ever "transcend" race. References to bell hooks's writing on decolonization and Claudia Rankine's concept of "historical selves" bolster her fierce insights. This is a stunning achievement of compressed narrative and fearless articulation.
Little, Brown & Co.: September 14, 2021; ISBN: 9780316268264: Hardcover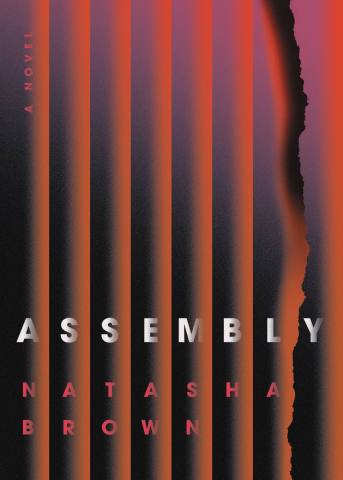 ★ A CALLING FOR CHARLIE BARNES
By Joshua Ferris
Publishers Weekly - Starred Review
NBA and Booker finalist Ferris (To Rise Again at a Decent Hour) returns with a compassionate metafictional portrait of a flawed father and his crumbling notion of the America dream. Jake Barnes, the sincere but unreliable narrator, sets out to recount the life of his dad, Charlie Barnes, aka "Steady Boy," a corporate gadfly and small business schemer who never made it through college. After multiple marriages, a few kids, and countless failed ideas for making it big—clowns and weedkiller, flying toupees—Steady Boy is working from his basement when he's diagnosed with pancreatic cancer. Jake takes it upon himself to gather his older brother Jerry and his resentful half sister Marcy, both of whom believe Steady Boy is a fraud. Ferris makes the quotidian sing, such as Jake's description of a "thundering, brain-clearing sneeze" while Steady Boy retrieves the morning paper from the curb. Ferris also flirts with a cheesy happy ending, until it becomes likely that this, too, is a fraud, prompting readers to wonder if Ferris is toying with them via Jake, who channels his namesake from The Sun Also Rises, he of the Lost Generation who no longer believes in anything. Despite the heavy subject matter, the story is often quite funny, and the themes at its core are those that will forever preoccupy humankind: purpose and death, but, mostly, love. Of Ferris's work, this is the big kahuna.
Little, Brown and Co.: September 28, 2021; ISBN: 9780316333535: Hardcover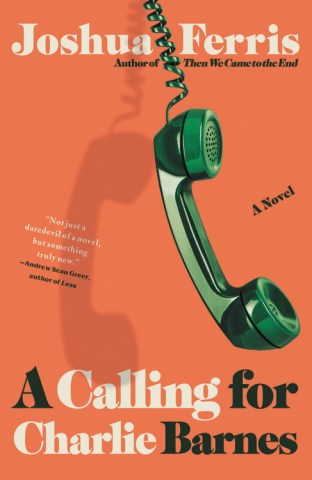 ★ HURRICANE LIZARDS AND PLASTIC SQUID
By Thor Hanson
Publishers Weekly - Starred Review
Biologist Hanson (Buzz) takes readers under the wings of birds, into the shade of spruce trees, and underground to learn about 55-million-year-old fossils in this exciting exploration of nature's response to climate change. "Understanding biological responses to climate change can help us find our place within it," Hanson writes. "Simply put, if bush crickets, bumblebees, and butterflies can learn to modify their behaviors, then it stands to reason that we can too." As he moves across time and habitats, he visits Walden Pond, where temperatures have risen an average 4.3 degrees Fahrenheit since Thoreau's time; watches Alaskan grizzly bears take a pass on salmon in favor of elderberries; and observes saplings along the Des Moines River migrating to safer terrain than that populated by old growth. Hanson introduces readers to an array of scientists documenting these changes and conducts his own often humorous experiments: during a failed fossil hunt in a childhood stomping ground, he's "a middle-aged stranger in a pandemic mask, carrying a backpack and a hammer," and decides "it was time to leave." With contagious curiosity, Hanson nimbly avoids pedantic, moralistic admonishments. Nature-lovers will be thrilled to see science so vividly described, and will marvel at the incredible ingenuity of creatures across the globe.
Basic Books: September 28, 2021; ISBN: 9781541672420: Hardcover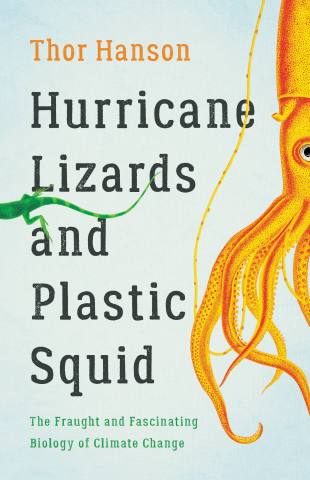 ★ THE INN ON SWEETBRIAR LANE
By Jeannie Chin
Publishers Weekly - Starred Review
Chin debuts and launches her Blue Cedar Falls series with a delightful, opposites-attract, interracial romance. Surly military veteran Clay Hawthorne arrives in his late friend Bug's wealthy North Carolina hometown determined to realize Bug's dream of opening a bar "for people who'd never had a seat at the table." He finds a spot in Blue Cedar Falls's quaint tourist district across the street from the Sweetbriar Inn. June Wu, the most responsible of three Wu daughters, helps run the inn with her stepfather, takes care of her mother as she recuperates from a lengthy hospital stay, and struggles to manage the mounting medical debt without alerting her family to their financial peril. With a new highway already disrupting tourism and threatening the economy, June strives to convince Clay to work with, not against, the other local businesses. Their relationship convincingly morphs from animosity to romance as mutual attraction leads to sweet, sexy lovemaking—but questions about whether lasting intimacy is possible given their vastly different life experiences create genuine tension. Chin rounds out the romance with a diverse, well-shaded supporting cast, a tender subplot about June's lesbian friend coming out to her parents, and plenty of groundwork for future romances featuring the other Wu sisters. It's a standout achievement. This edition also includes the novella "Kiss Me at Sweetwater Springs" by Annie Rains.
Forever: September 28, 2021; ISBN: 9781538753606: Mass Market Paperback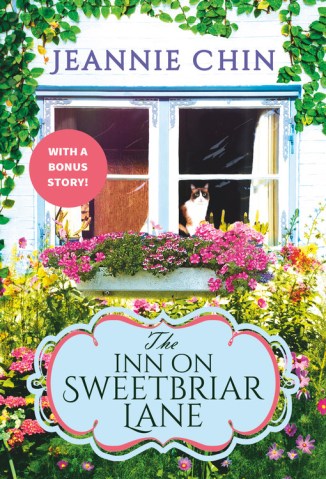 ★ THE TROUBLE WITH WHITE WOMEN
By Kyla Schuller
Publishers Weekly - Starred Review
In this passionate and persuasive survey of fault lines within the feminist movement, Schuller (The Biopolitics of Feeling), a professor of women's studies at Rutgers University-New Brunswick, excoriates the "individualist, status quo–driven paradigm" of mainstream feminism and calls for a true intersectionality that approaches the fight for gender equality "in tandem with the fights for racial, economic, sexual, and disability justice." Schuller's enlightening method is to pair highly critical presentations of influential white feminists with profiles of lesser-known Black, Indigenous, Latina, and trans activists who were addressing the same issues through a different lens. For example, the racist rhetoric of women's suffrage movement leader Elizabeth Cady Stanton is contrasted with poet and abolitionist Frances E.W. Harper's critique of white women for "consistently choosing sex over race," and the eugenic underpinnings of Margaret Sanger's birth control activism are juxtaposed with Dorothy Ferebee's concept of reproductive health access as part of a broader vision of care for Black Americans. Other notable pairings include Lean In author Sheryl Sandberg and Democratic congresswoman Alexandria Ocasio-Cortez, and anti-trans feminist Janice Raymond and transgender theorist Sandy Stone. Schuller's lucid and accessible analysis of her subjects' lives and careers reveals that long before the concept of intersectionality was formally articulated, there were feminists fighting for it. The result is an essential reckoning with the shortcomings of mainstream feminism.
PublicAffairs: October 5, 2021; ISBN: 9781645036890: Hardcover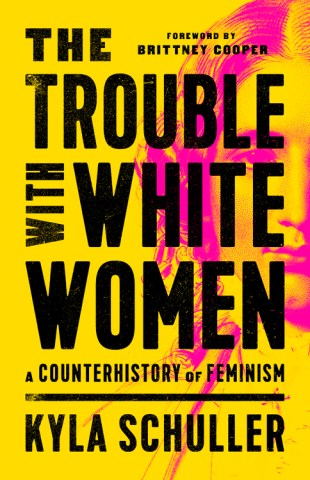 ★ THE APOLLO MURDERS
By Chris Hadfield
Publishers Weekly - Starred Review
Bestseller Hadfield (An Astronaut's Guide to Life on Earth) makes his fiction debut with a spectacular alternate history thriller. In 1973, the Apollo 18 moon mission, which was canceled in real-life, becomes a military reconnaissance operation aimed at gaining intel about a new Soviet space station, Almaz. Because Almaz, in effect "a huge, manned camera," threatens U.S. national security, the Apollo 18 team is charged with trying to sabotage the station, but one Apollo astronaut's death in a plane crash puts that goal at risk. The tragedy triggers an investigation into its cause and whether the astronaut's aircraft was deliberately tampered with. Houston flight controller Kaz Zemeckis works desperately to keep things on track, unaware that someone involved on the American end is a Russian mole. Hadfield keeps readers in suspense about the identity of the Soviet agent and how the cold war confrontation in space will play out. His mastery of the details enables him to generate high levels of tension from just a description of a welding error, which cascades into something significant. This is an intelligent and surprising nail-biter that Tom Clancy fans will relish.
Mulholland: October 12, 2021; ISBN: 9780316264532: Hardcover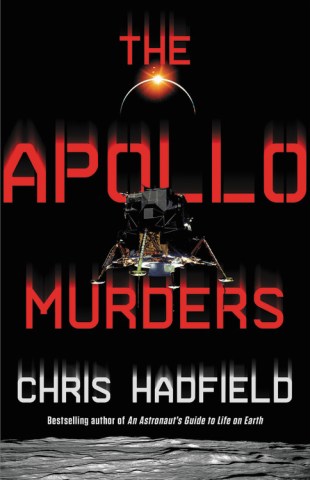 ★ IN THE WEEDS
By Tom Vitale
Kirkus - Starred Review
The food-and-travel icon's longtime director and producer delivers a memoir of incomparable travelogues snatched from the clutch of chaos.
Vitale was consumed by his work with Anthony Bourdain (1956-2018), an adrenalin-fueled ride through three broadcast series in which recklessness was as much a virtue as creativity. Traveling up to 250 days per year, risking life and limb, often in some of the most perilous places in the world, the director of No Reservations, The Layover, and Parts Unknown flirted with nervous breakdowns and imminent catastrophe as Bourdain constantly increased the stakes on whatever project was at hand. Vitale's memoir of those years—and of the vacuum in his life following Bourdain's suicide—is a fascinating insider's account of the making of groundbreaking TV. It is also the most complete picture yet of Bourdain's complex and conflicted character—along with Laurie Woolever's oral biography, Bourdain, publishing in the same month. "Tony was naturally telegenic," writes Vitale, "possessing an unmistakable star quality….But even more alluring was his antagonistic, devil-may-care, combative relationship with the very machine that created his fame." Vitale's writing is seductively alive, pulsating with events and vividly rendered observations of people and exotic locales, hairbreadth escapes, and all the high-wire escapades, cultural revelations, and ethical questions that accompanied being Bourdain's traveling companion. Everything that could go wrong generally did, yet that frequently resulted in a better product than the original script. Vitale admits that he struggled to articulate his own story, but if he was worried he was not up to the challenge, he can put those fears to rest. Drawn from show footage, notebooks, logs, travel itineraries, e-mails, and old receipts, his book is thrilling, sobering, harrowing, and as entertainingly frenetic as the events described, a tale told by a survivor still trying to make sense of it all.
Clearly, watching Bourdain's shows was nothing like living them, as this high-flying memoir amply demonstrates.
Hachette Books: October 12, 2021; ISBN: 9780306924095: Hardcover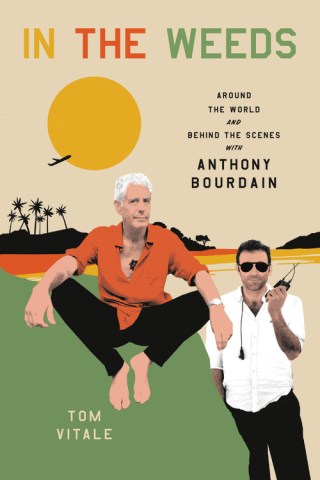 ★ THE PERKS OF LOVING A WALLFLOWER
By Erica Ridley
Publishers Weekly - Starred Review
Don't judge this book by its title—bluestocking Philippa York may be bookish, but she's no wallflower, and master of disguise Tommy Wynchester is no demure miss in pearls. Bestseller Ridley's second Wild Wynchesters romance (after The Duke Heist) arguably touches the holy grail for Regency fans: like Georgette Heyer, but with sex. Lesbian sex, in fact, which pairs deliciously with classic Heyer elements like Shakespearian gender bending and exquisitely delineated fashion. "Tommy" is short for Thomasina, and she's infatuated from afar with Philippa. A sibling dare to act on her feelings and hold a conversation with Philippa launches her on a masquerade as Baron Horace Vanderbean, guardian of the madcap Wynchester clan and aspirant to Philippa's hand. Then the perfidy of a friend's uncle leads the pair into a complicated collaboration to expose him. Along the way, the women uncover truth after truth about themselves and each other, until they can no longer deny what they want. While Ridley does not have Heyer's skill with minor characters, she has the very great virtue of making her protagonists' confrontation with the status quo believable. Compromise here is a dragon to be slain, not an inevitable bargain with society. It's a feminist fairy tale readers will rejoice in.
Forever: October 26, 2021; ISBN: 9781538719541: Mass Market Paperback