Get recommended reads, deals, and more from Hachette
By clicking 'Sign Up,' I acknowledge that I have read and agree to Hachette Book Group's Privacy Policy and Terms of Use
We have updated our Privacy Policy Please take a moment to review it. By continuing to use this site, you agree to the terms of our updated Privacy Policy.
★ EVERY BODY: An Honest and Open Look at Sex from Every Angle
by Julia Rothman and Shaina Feinberg
Booklist - Starred Review
With a boisterous and beautiful combination of oral history, essays, comics, and art, career illustrator Rothman and indie filmmaker Feinberg share this inclusive and empowering guide to sexual life. It reads equal parts like a scientific documentary and a sit-down with old friends. The authors interviewed strangers on the street and questioned scholars, scientists, and artists, pursuing a wide variety of experiences as well as perspectives on sex and what it means to have it. There are stories of pleasure, pain, autonomy, first times, assault, pregnancy, aging, confidence, and desire. There's a day in the life of a bouncer at a sex club, and a gallows-humor comic about miscarriage. There's love, herpes, and dildos. The naked form appears in drawings, paintings, and collages. Sex happens in dorm rooms and in cars, church bathrooms, and public parks; alone, and with a group. There are furries, professional dominatrixes, and people old andyoung, and confessions of both joy and of regret. The book's main takeaway is universality: sex is what unites us, as natural as having a body in the first place. Visually stunning, and running the entire gamut of human emotion, this will make readers laugh, cry, and cheer.
— Courtney Eathorne
Little Brown & Co./Voracious: January 5, 2021; ISBN:9780316426589: Hardcover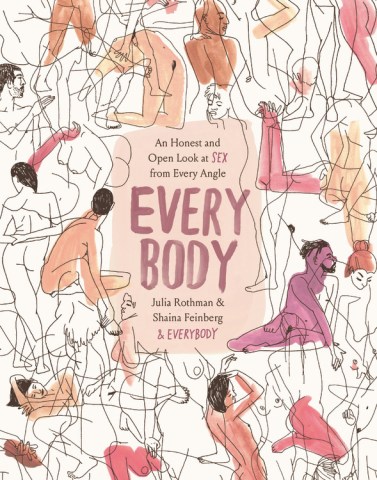 ★ YOU'LL NEVER BELIEVE WHAT HAPPENED TO LACEY
By Amber Ruffin and Lacey Lamar
Booklist - Starred Review
Before becoming a comedy writer for Late Night with Seth Meyers, before starring in her own sketch series, Amber Ruffin was Lacey Lamar's little sister growing up in Omaha, Nebraska. In this book, the charming and hilarious sister duo outlines some of the wildest instances of racism they've experienced as Black women in America. Ruffin acknowledges that she lives and works in a relative bubble, in progressive New York City, and on the set of a television show that aims to call out racist behavior whenever possible. Meanwhile, in her office jobs and in various public settings around Omaha, Lamar has seen it all: she's been mistaken for countless Black celebrities and for her few Black coworkers. She's had to explain the problematic nature of too many Halloween costumes. She's been targeted by JC Penney security, even had someone get their whole hand stuck in her hair when they touched it without her permission. Ruffin and Lamar offer a dual commentary on each story, their perspectives an endearing portrait of sibling psychology and friendship. They present the content of the stories as is: pervasive and horrifying. Featuring the authors' razor-sharp wit and limitless brilliance, these true tales of injustice are a gift to readers.
Grand Central Publishing: January 12, 2021/ISBN: 9781538719367: Hardcover
★ A SHOT IN THE MOONLIGHT
by Ben Montgomery
Booklist - Starred Review
The author of The Man Who Walked Backward (2018) brings to light another historical story: a harrowing crime and the subsequent trials that resulted from it in the Jim Crow South at the end of the nineteenth century. One January night in 1897 in Kentucky, George Dinning and his family are awakened by a mob of over two dozen white men, who accuse Dinning of theft and demand that he and his family leave their home. When the men start shooting, hitting Dinning twice, he fires a single shot, striking and killing one of them. Dinning immediately surrenders himself to the authorities, but the threat of his being lynched looms large as his trial approaches. After an unsatisfactory outcome for Dinning, former Confederate soldier and bank robber Bennett Young steps in to file civil charges against the men who attacked Dinning's home and burned it down the next day, forcing his family to flee. A nuanced exploration of the horrors Southern racism inflicted on Black citizens, as well as the role complicated figures like Young, who fought for the Confederacy, then became a champion for the rights of Black people, played. Blending primary source material with compelling prose, Montgomery brings to light an important turning point in a grim chapter in American history.
— Kristine Huntley
Little Brown & Co./Spark: January 26, 2021; ISBN: 9780316535540: Hardcover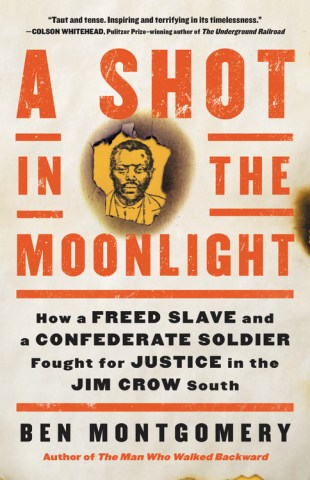 ★ HALFWAY HOME
by Reuben Miller
Publishers Weekly – Starred Review
"University of Chicago sociology professor Miller debuts with an intelligent and heartfelt study of how mass incarceration frays familial relationships, harms communities, and sets parolees up for failure. He notes that one in three Black men has a felony record, and that 45,000 state and federal laws "regulate the lives of the accused." Drawing from his childhood in the South Side of Chicago, where almost everyone he knew had a brother, father, or cousin in juvenile detention or prison, Miller paints a detailed picture of life in poor Black neighborhoods, where "the vulnerability to surveillance and arrest, to frequent rounds and types of incarceration, extends far beyond jails, courts, and prison yards." Extended interviews with inmates and former inmates reveal how difficult it is for people with criminal records to obtain housing, find work, get a place in a reentry program, and avoid being "flopped," or sent back to prison for parole violations. Miller, whose father and younger brother served time in prison, also shares in intimate detail the stress of having a loved one in jail. Striking a unique balance between memoir and sociological treatise, this bracing account makes clear just how high the deck is stacked against the formerly incarcerated."
Kirkus –Starred review
A professor at the School of Social Services Administration at the University of Chicago, Miller introduces us to psychologist Winston Moore, a Black man who ran Chicago's jails in the 1960s and '70s and chided Black people for tolerating criminals in their midst. The author points out that 40% of the incarcerated population in the U.S. are Black men and women, and 84% are poor. "It is clear to anyone paying attention," writes Miller, "that the legal system does not administer anything resembling justice but instead manages the nation's problemed populations." It's also part of a "lineage of control" that extends back to slavery and the Jim Crow South. Mass incarceration has grown dramatically since Moore's day, owing to such race-targeted programs as the war on drugs. But that's only the beginning, for "mass incarceration has an afterlife…a supervised society." The formerly incarcerated are barred from participating in many aspects of public life: They are forbidden to vote or hold public office, and they can be denied housing rights, jobs, food stamps, student loans, the right to adopt a child, and the ability to move from one city or state to another. These legal exclusions are close to Miller's heart. As he writes, his father and brothers were jailed, and it was only thanks to an accident of fate that he became an academic and not a prisoner himself, given the unequal application of the law and its tendency to land hardest on minority populations. "In a supervised society, the prison and the jail and the law frays our closest ties," writes the author in a memorable passage. "It pulls our families apart. It did this to…me, and it does this to millions of families." Reminiscent of Bryan Stevenson's Just Mercy (2014), Miller's well-argued book delivers a scarifying account of law gone awry. A powerful argument in favor of judicial reform—immediately.
Little, Brown & Co: February 2, 2021/ISBN: 9781549173332: Hardcover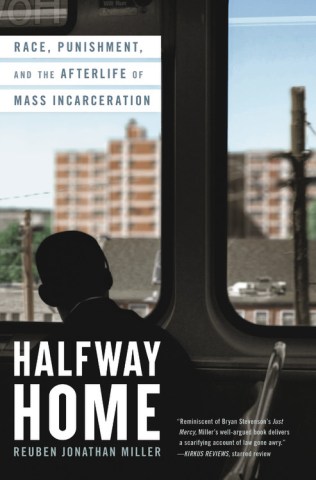 ★ Radiant
By Liz Heinecke
The Dancer, The Scientist, and a Friendship Forged in Light
Booklist - Starred Review
Loïe Fuller, born to a poor family in Illinois in 1862, became a radically creative and world-renowned dancer, choreographer, and lighting and production designer deeply inspired by science. Physicist Marie Curie, born in Russian-occupied Poland in 1867, broke gender barriers at the Sorbonne, ultimately winning two Nobel Prizes for her discovery of radium, polonium, and radioactivity, a term she coined. It was the radiance of radium (its dangers tragically unknown until much damage was done) that brought these two groundbreaking women together in Paris at the turn of the nineteenth century as friends who each endured the miseries of poverty and sexism, fame and controversy, while their devotion to their callings undermined their health. Heinecke, previously an author of science books for kids, draws on her art and science degrees in this vividly elucidating and enthralling double portrait which reads like a biographical novel rather than a dual biography as she boldly imagines the thoughts and feelings of her two magnetic subjects and invents dialogue. Some readers may object to these creative-nonfiction techniques, but extensive bibliographic notes attest to the factual foundation supporting this irresistible, dramatic, many-faceted, and, yes, illuminating tale of two extraordinary geniuses and their friendship. Heinecke's fresh take on Curie is welcome, and her portrayal of the too-little-known Fuller is revelatory.
Grand Central Publishing: February 16, 2021; ISBN: 9781538717363: Hardcover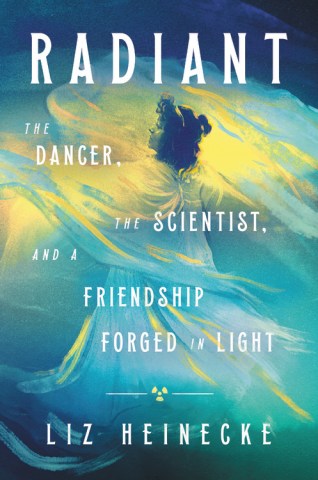 ★ SMOKE
By Joe Ide
Booklist - Starred Review
Throughout the previous four novels in his Isaiah "IQ" Quintabe series, Ide has displayed a rare ability to mix dark comedy and gut-churning drama (think Thomas Perry), sometimes leaning toward the former (IQ, 2016), other times the latter (Hi Five, 2020). Here he strikes the balance straight down the middle, juggling between Isaiah's fraught attempt to break away from his perilplagued career as a quixotic investigator and his best friend Dodson's parallel effort to save his marriage by transforming himself from a hustler on the streets of East Long Beach to, of all things, a marketing trainee in the straight world. Ide sets us up to expect Dodson's foray into button-down business culture to deliver the comedy, leaving all the gut-churning for Isaiah's journey, which takes him to a small town in the woods near Lake Tahoe, where he finds not peace but more hapless souls in need of help (serial killers lurk). On the surface, our expectations are met in both cases, but mixmaster Ide's compulsion to blend light and dark (Isaiah's confrontation with the serial killers, while gruesome, takes the form of "a slapstick movie shot in a burning insane asylum") affects the two plots in surprising ways, again producing an emotion-rich form of character-driven tragicomedy, but one in which peril forever loiters in the shallows.
Little, Brown & Co/Mulholland: February 23, 2021/ISBN: 9780316531061: Hardcover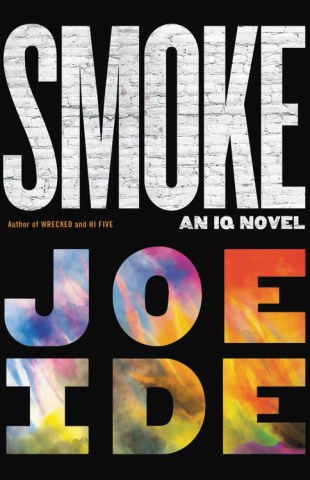 ★ YOU DON'T BELONG HERE
By Elizabeth Becker
Library Journal– Starred Review
"An absorbing narrative… Included are gripping stories of Webb's and Becker's coverage of Cambodia's bloody killing fields, and Webb's three-week imprisonment by the North Vietnamese… Readers interested in the Vietnam War and in women's history will be engaged."
PublicAffairs: February 23, 2021; ISBN: 9781541768208: Hardcover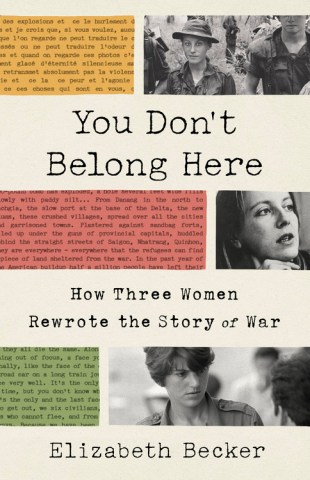 ★ GUILTY ADMISSIONS:
By Nicole LaPorte
The Bribes, Favors, and Phonies Behind the College Cheating Scandal
Library Journal– Starred Review
In March 2019, the Varsity Blues scandal made headlines with accounts of wealthy Los Angeles residents, including actresses Felicity Huffman and Lori Loughlin, paying vast sums to ensure their children's acceptance at prestigious universities. In this gripping work, journalist LaPorte vividly evokes a high-stakes world where parents pick preschools for their toddlers with the hope that the right program will lead to Harvard or Yale. Enter Rick Singer, a college admissions coach who promised results with his "side door" method: bribing coaches to falsely claim that applicants were skilled in golf or tennis (admissions offices rarely vetted information about these relatively minor sports). Some parents fooled themselves into thinking Singer's actions were unorthodox but ethical; others played active roles in the subterfuge, purchasing sports equipment and staging photo shoots for images to submit in the applications. Though LaPorte never excuses the parents' behavior, she explains how such a toxic culture led to criminal behavior. Her research is superb; citing court cases and interviewing parents, coaches, and administrators. LaPorte vividly lays bare a world of privilege and entitlement. VERDICT Readers curious about the dark side of wealth will be enthralled by this exposé of corruption in education.—Melissa Stoeger, Deerfield P.L., IL
Grand Central Publishing/Twelve Books: February 23, 2021; ISBN: 9781538717097: Hardcover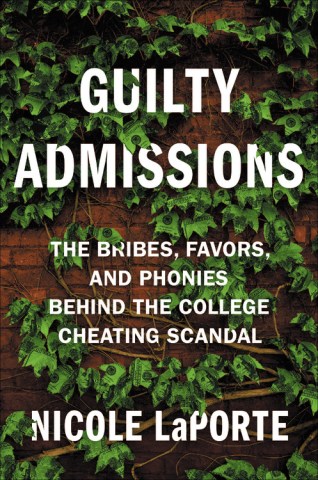 ★ WHAT'S MINE AND YOURS
By Naima Coster
Kirkus – Starred Review
Coster, a Kirkus Prize finalist for Halsey Street (2018), returns with an intergenerational saga of two North Carolina families inextricably connected by trauma and love.
In a city in the Piedmont in the fall of 1992, Ray is baking croissants, preparing for the day that's supposed to change his life: A reporter is coming to profile the cafe he co-founded that has since become "his everything." If business picks up afterward, he already has a list of things he'll do. Buy his girlfriend, Jade, a ring and marry her. Buy Jade's 6-year-old son, Gee—who is, for all practical purposes, also his son now—a chest of drawers. Take them on a trip. None of it will happen: That afternoon, Ray is shot and killed. Jade's cousin owed money to a guy; Ray was in the wrong place at the wrong time. Then Coster skips forward a few years, to the outskirts of that city, where a woman named Lacey May Ventura is trying to raise three daughters on no money while her troubled husband is in prison; an unrelated story, on the surface, a single mother making compromises to get by. The story of the past, though, is then interrupted by dispatches from the present: In the Atlanta suburbs, Noelle, the oldest of the Ventura girls, is now a theater director in a disintegrating marriage. Jumping backward and forward in time and bouncing between families, Coster weaves together a gripping portrait of generational pain. But the details of her plot—carefully constructed, if not especially subtle—pale in comparison to her characters, who are startling in their quiet humanity. Coster is an exacting observer but also an endlessly generous one, approaching her cast with a sharp eye and deep warmth. The overlapping pieces fit together, of course, but it's the individual moments that are exquisite, each chapter a tiny snapshot of a whole world. Tender but—miraculously—never sentimental.
Grand Central Publishing: March 2, 2021; ISBN: 9781538702345: Hardcover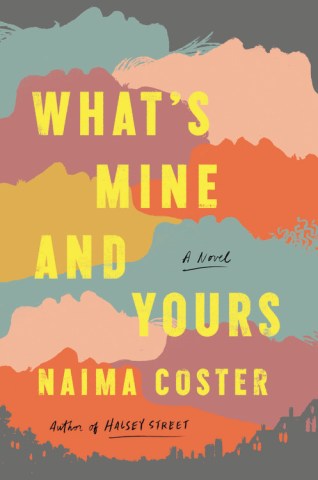 ★ WHO IS MAUD DIXON?
By Alexandra Andrews
Booklist - Starred Review
"Fresh and arresting thriller . . . The intrigue builds to a satisfying conclusion. Already optioned for film, Andrews' debut is a page-turning, surprising read
Publishers Weekly - Starred Review
"Devilishly plotted debut . . . . A breathtaking series of Highsmith-style twists and a stunning conclusion. This darkly comic take on contemporary publishing may well leave readers asking, "Who is Alexandra Andrews?"
Little Brown & Co.: March 2, 2021; ISBN: 9780316500319: Hardcover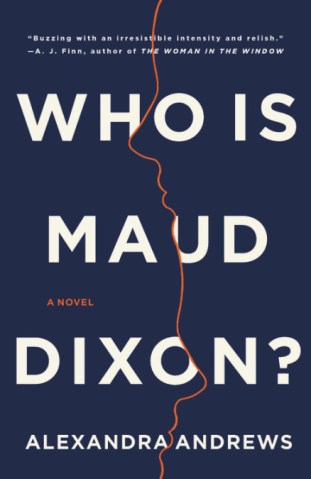 ★THE ROAD LESS TRAVELED
By Philip Zelikow
The Secret Battle to End the Great War, 1916-1917
Kirkus - Starred Review
"Zelikow shines fresh light on a major historical crossroads…. Outstanding revisionist history demonstrating what could have been a far more peaceful 20th century."
PublicAffairs: March 16, 2021; ISBN: 9781541750951: Hardcover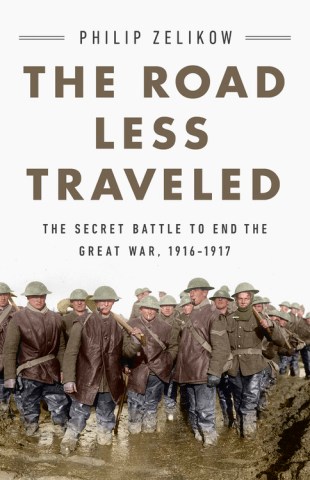 ★ A ROGUE TO REMEMBER.
By Emily Sullivan
Booklist - Starred Review
What exactly does a woman have to do to ruin her reputation? Charlotte "Lottie" Carlisle thought that running away from her chaperone in Florence would be enough to discourage her uncle Alfred's matchmaking efforts. However, soon afterwards Lottie's childhood friend, and her uncle's current protégé, Alec Gresham, turns up in the small Italian village where Lottie is hiding with news that her uncle is gravely ill. Before Lottie will return to London with Alec, she insists on two conditions. First, she wants to see Venice, and second, Alec must conduct himself as a gentleman at all times. While Alec readily agrees to both conditions, Lottie soon realizes sheshould have thrown in a third caveat for good measure: that Alec stop confusing her with his kisses! The literary charms of Sullivan's superbly written debut are many, including a full cast of deftly nuanced characters, an exquisitely evoked Italian setting that would impress E.M. Forster,love scenes that deliver both emotional intensity and lush sensuality, and vivacious writing enhanced by ample measures of wit. — John Charles
Forever: March 9, 2021; ISBN: 9781538737309: Paperback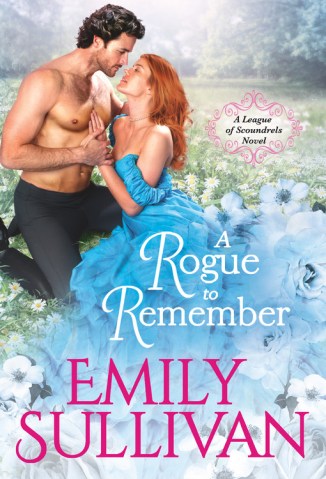 ★ THE LADIES OF THE SECRET CIRCUS
by Constance Sayers
Publisher's Weekly - Starred Review
Sayers (A Witch in Time) weaves romance, mystery, and a family curse into a spellbinding historical fantasy that stretches from 1920s Paris to modern-day America. In Jazz Age Paris, the Secret Circus is a place of both beauty and horror, unique because it has no physical building and only becomes visible to ticket holders. Twins Cecile and Esmé Cabot are confined to the mysterious world of the circus, where Cecile has always lived in Esmé's shadow. But when Cecile falls for a charming young artist, the affair worsens Cecile and Esmé's already strained relationship and the consequences of their rift stretch through time. In present-day Virginia, Lara Barnes is floored when her fiancé disappears on their wedding day, and, after coming across her great-grandmother's journals, she sets off for Paris in search of answers. There, Lara uncovers both her family's secret past and a curse that has plagued the women in her family for generations. The rich descriptions and fascinating settings create engagement in both timelines, and the secret of Lara's bloodline is original and surprising. Fans of Erin Morgenstern's The Night Circus will love this page-turning story of dark magic, star-crossed love, and familial sacrifice.
Orbit/Redhook: March 23, 2021; ISBN: 9780316493673: Hardcover