Get recommended reads, deals, and more from Hachette
By clicking 'Sign Up,' I acknowledge that I have read and agree to Hachette Book Group's Privacy Policy and Terms of Use
We have updated our Privacy Policy Please take a moment to review it. By continuing to use this site, you agree to the terms of our updated Privacy Policy.
★ THE OTTOMANS
By Marc David Baer
Library Journal -  Starred Review
In his latest book, Baer (history, London Sch. of Economics; Honored by the Glory of Islam) expertly captures the undercurrents of Ottoman history that he says made the empire's rule perilous at times: the recurring threat (at least, in the empire's view) posed by dervish sects and the emergence of the Jewish messiah Sabbatai Zevi in the 17th century; the influence of Janissaries on imperial policy; and the eventual immuring of the sultan in his palace and his removal from active governance. The most useful insight Baer offers is that historians do the Ottomans a disservice by treating them as a non-European "Other." In their glory days, the emperors in fact saw themselves as inheritors of Western tradition, Baer writes, and they governed a population that was at least one-third Rum (Roman). Baer effectively explains that the winds of unrest that swept the West in the 17th century swept the East as well, so Western historians do no service to history by slighting the commonalities between Western nation-states and the Ottomans.
VERDICT There's no study more masterful than Baer's on the lengthy rule of the Ottoman Empire, from its founding in the 13th century to its collapse in 1924. Baer is especially skilled at presenting extensive information in an engaging and accessible way.
Basic Books: October 5, 2021; ISBN: 9781541673809: Hardcover
★ THE TROUBLE WITH WHITE WOMEN
By Kyla Schuller
Publishers Weekly - Starred Review
In this passionate and persuasive survey of fault lines within the feminist movement, Schuller (The Biopolitics of Feeling), a professor of women's studies at Rutgers University-New Brunswick, excoriates the "individualist, status quo–driven paradigm" of mainstream feminism and calls for a true intersectionality that approaches the fight for gender equality "in tandem with the fights for racial, economic, sexual, and disability justice." Schuller's enlightening method is to pair highly critical presentations of influential white feminists with profiles of lesser-known Black, Indigenous, Latina, and trans activists who were addressing the same issues through a different lens. For example, the racist rhetoric of women's suffrage movement leader Elizabeth Cady Stanton is contrasted with poet and abolitionist Frances E.W. Harper's critique of white women for "consistently choosing sex over race," and the eugenic underpinnings of Margaret Sanger's birth control activism are juxtaposed with Dorothy Ferebee's concept of reproductive health access as part of a broader vision of care for Black Americans. Other notable pairings include Lean In author Sheryl Sandberg and Democratic congresswoman Alexandria Ocasio-Cortez, and anti-trans feminist Janice Raymond and transgender theorist Sandy Stone. Schuller's lucid and accessible analysis of her subjects' lives and careers reveals that long before the concept of intersectionality was formally articulated, there were feminists fighting for it. The result is an essential reckoning with the shortcomings of mainstream feminism.
PublicAffairs: October 5, 2021; ISBN: 9781645036890: Hardcover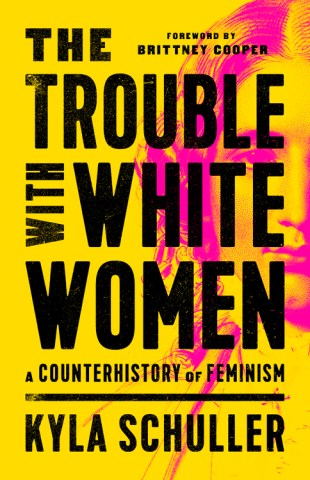 ★ THE APOLLO MURDERS
By Chris Hadfield
Publishers Weekly - Starred Review
Bestseller Hadfield (An Astronaut's Guide to Life on Earth) makes his fiction debut with a spectacular alternate history thriller. In 1973, the Apollo 18 moon mission, which was canceled in real-life, becomes a military reconnaissance operation aimed at gaining intel about a new Soviet space station, Almaz. Because Almaz, in effect "a huge, manned camera," threatens U.S. national security, the Apollo 18 team is charged with trying to sabotage the station, but one Apollo astronaut's death in a plane crash puts that goal at risk. The tragedy triggers an investigation into its cause and whether the astronaut's aircraft was deliberately tampered with. Houston flight controller Kaz Zemeckis works desperately to keep things on track, unaware that someone involved on the American end is a Russian mole. Hadfield keeps readers in suspense about the identity of the Soviet agent and how the cold war confrontation in space will play out. His mastery of the details enables him to generate high levels of tension from just a description of a welding error, which cascades into something significant. This is an intelligent and surprising nail-biter that Tom Clancy fans will relish.
Mulholland: October 12, 2021; ISBN: 9780316264532: Hardcover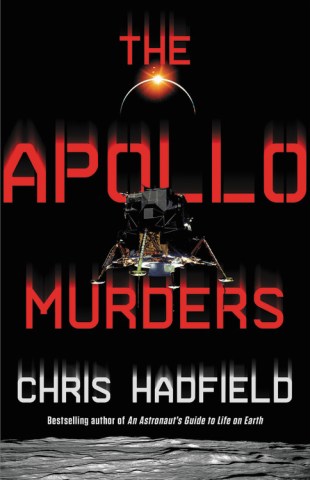 ★ HOOKED: How Crafting Saved My Life
By Sutton Foster
Publishers Weekly - Starred Review
Stage, screen, and cabaret star Foster dazzles with this deeply personal debut told largely through crafts ranging from baby blankets to bonbon recipes. After the actor encountered mean girls at age 19 on her first national theater tour—as the understudy for Marty, Rizzo, and Sandy in Grease—she took up cross-stitching as a way to cope. "I call it my gateway craft," she writes, noting how generations of women in her family have expressed themselves in a similar fashion. The more she cross-stitched, Foster explains, "the less I cared what other people thought about me." This revelation set her on a path to crafting her way through every production she's ever starred in—from her Tony Award–winning performances on Broadway to her role on TV's Younger (where she crocheted a pink dinosaur for her daughter). In prose both brutally honest and deeply empathetic, she writes of her struggle with panic attacks and of knitting, collaging, and baking as a way to ease anxiety about major life events—including a very public divorce—but also as a means to celebrate more joyous moments, such as adopting her daughter, Emily, and marrying her husband, screenwriter Ted Griffin. Those struggling with mental health or family problems will find this incredibly moving.
Grand Central Publishing: October 12, 2021; ISBN: 9781538734285: Hardcover
★ IN THE WEEDS
By Tom Vitale
Kirkus - Starred Review
The food-and-travel icon's longtime director and producer delivers a memoir of incomparable travelogues snatched from the clutch of chaos.
Vitale was consumed by his work with Anthony Bourdain (1956-2018), an adrenalin-fueled ride through three broadcast series in which recklessness was as much a virtue as creativity. Traveling up to 250 days per year, risking life and limb, often in some of the most perilous places in the world, the director of No Reservations, The Layover, and Parts Unknown flirted with nervous breakdowns and imminent catastrophe as Bourdain constantly increased the stakes on whatever project was at hand. Vitale's memoir of those years—and of the vacuum in his life following Bourdain's suicide—is a fascinating insider's account of the making of groundbreaking TV. It is also the most complete picture yet of Bourdain's complex and conflicted character—along with Laurie Woolever's oral biography, Bourdain, publishing in the same month. "Tony was naturally telegenic," writes Vitale, "possessing an unmistakable star quality….But even more alluring was his antagonistic, devil-may-care, combative relationship with the very machine that created his fame." Vitale's writing is seductively alive, pulsating with events and vividly rendered observations of people and exotic locales, hairbreadth escapes, and all the high-wire escapades, cultural revelations, and ethical questions that accompanied being Bourdain's traveling companion. Everything that could go wrong generally did, yet that frequently resulted in a better product than the original script. Vitale admits that he struggled to articulate his own story, but if he was worried he was not up to the challenge, he can put those fears to rest. Drawn from show footage, notebooks, logs, travel itineraries, e-mails, and old receipts, his book is thrilling, sobering, harrowing, and as entertainingly frenetic as the events described, a tale told by a survivor still trying to make sense of it all.
Clearly, watching Bourdain's shows was nothing like living them, as this high-flying memoir amply demonstrates.
Hachette Books: October 12, 2021; ISBN: 9780306924095: Hardcover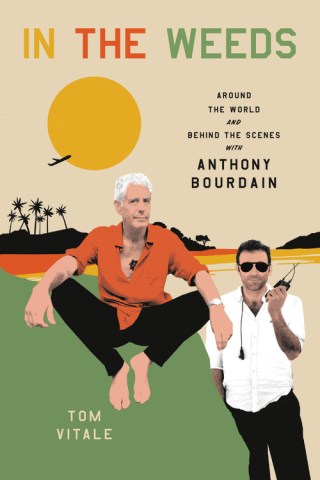 ★ INHIBITOR PHASE
By Alastair Reynolds
Booklist - Starred Review
It's the late years of the twenty-eighth century and the Inhibitors (also known as "wolves") have been culling humanity over the past two centuries. Miguel de Ruyter is kidnapped in such a way that the sanctuary he has fought hard to keep hidden stays hidden. The demi-conjoiner, Glass, has done so in the hope he will cooperate in helping her in a desperate attempt to stop the wolves. She also begins to restore him to his previous identity as a ruthless soldier and brother to Nevil Clavain (see Redemption Ark, 2002). That transformation slowly occurs as they rejoin another demi-conjoiner and her companion, a hyperpig; recover Gideon stones from the Swinehouse hidden in what remains of Chasm City; race to Ararat to swim among the Pattern Jugglers; and in discovering its location; head to Charybdis to find a hidden Nestbuilder ship in an attempt to unleash the Incantor. As always, Reynolds' space opera is intense because of compelling characterizations blended with explorations of hard science and world building. A standalone that connects with past Revelation Space books without spoiling them, Inhibitor Phase is a fine introduction to his popular series as well as a satisfying continuation.
Orbit: October 12, 2021; ISBN: 9780316462761: Trade Paperback
★ ZOE'S GHANA KITCHEN: An Introduction to New African Cuisine–From Ghana With Love
By Zoe Adjonyoh
Booklist - Starred Review
Writer, chef, and founder of online spice shop Zoe's Ghana Kitchen, Adjonyoh puts the power of food preparation, ingredients, and profit back into the hands of the people as she works to decolonize the spice trade in Africa and supports Black-owned businesses. African cuisine is an
often unexplored culinary experience within foodie culture. Now, with chefs like Adjonyoh gaining prominence, African cuisine is getting the spotlight it deserves. Accented by guides to ingredients and soundtracks to cook and eat to, Adjonyoh's recipes are as diverse as Ghana itself. Including short intros, tips, and variations, recipes are generally short and easy to explore: kontomire froe ground beef and spinach stew, jollof spiced chicken skewers, nkatse cake peanut brittle. Of both Ghanaian and Irish descent, Adjonyoh creates fusion dishes like Ghanaian-Irish scotch eggs and Ghanaian-Irish stew. She even offers drinks, like guinea pepper and ginger tea, Milo milkshake, and hot chocolate. Showcasing the variety, creativity, and flexibility that Ghanaian cuisine has to offer food culture worldwide, Adjonyoh is sure to keep readers in the kitchen and at the table.
Little, Brown/Voracious: October 19, 2021; ISBN: 9780316335034: Hardcover
★ THE MEMOIRS OF STOCKHOLM SVEN
By Nathaniel Ian Miller
Booklist - Starred Review
"Spending one's life alone is not so easy to accomplish," notes an alienated Sven Ormson. In 1916, with help from his beloved sister, Olga, he escapes crowded Stockholm for Spitsbergen, an arctic island in the Svalbard archipelago. Sven's mining job ends abruptly when a cave-in causes a disfiguring injury. He then serves first as steward to a shell-shocked British officer and later finds his calling as a hunter and trapper with the tutelage of a Finnish socialist. Sven's icy solitude is interrupted when Olga's daughter arrives with a newborn. Irascible and eccentric, Sven One-Eye's bonds may be few, yet they are deep and anchoring. In his first novel, Miller's prose is lit by sparks of Sven's somber humor and descriptive elegance as his settlement in this harsh if dramatic landscape is likened to a barnacle clinging to a rock relentlessly assaulted by a frigid blue-black sea. Miller's characterization is exceptional and thoroughly engaging, as are the vividly portrayed island denizens, an array of Swedes, Norwegians, Brits, Finns, and Russians. Stockholm Sven was a historical person about whom almost nothing is known; Miller has given him an imagined life told in his own words in this engrossing fictional memoir.
Publishers Weekly - Starred Review
Miller's captivating debut bears out its eponymous narrator's observation that "a life is substantially more curious, and mundane, than the reports would have it." Sven Ormson, an indolent Swedish mill worker with a spotty employment history and a fascination with polar exploration, decides in 1916, at age 32, to take on a two-year contract mining coal on the island of Spitsbergen on the edge of the Arctic Sea. Before his contract is up he loses an eye during an avalanche, an event that convinces the already misanthropic Sven to shun further contact with fellow humans. So begins his apprenticeship as a trapper during the harsh winter months when all but three other hunters have left his portion of the island. Though Sven keeps to himself as much as possible, inevitable friendships and family ties eventually draw him into contact with others, even as his life remains relatively untouched by historical events unfolding just beyond his sphere for the next 30 years. Miller offers a marvelously detailed look at a way of life and a profession practiced in an extreme environment, and though purportedly based on a historical figure, the character's colorfully rendered experiences are the stuff of powerful dramatic fiction. This has Miller off to a promising start.
Kirkus - Starred Review
A Swedish trapper relates his unique life with insights about friendship, hardship, and solitude.
Sven Ormson lives in a tiny cabin in Spitsbergen, a Scandinavian island with precious little between it and the North Pole. In 1917, he'd suffered grotesque injury to his face in a mining avalanche and acquired one of his nicknames, Sven One-Eye. Some turn away from the sight of him in disgust, though he has a circle of friends and family. "I resolved to spend my life alone," he writes. So he's drawn to the monastic life of a trapper and appears content with books, correspondence with his sister, Olga, and the occasional company of folks like the Scotsman Charles MacIntyre, who sees in Sven a "fellow bibliophile" perhaps "in need of a friend." So Sven is seldom alone for long stretches. He is self-deprecating about "the topographic eccentricities" of his face that to some were a "nauseous curiosity." But he seems not terribly bothered by it or by the fact that some call him Sven the Seal Fucker. "You look like a bear chewed you up and shat you out," he's told. "You were never very handsome to begin with." Fortunately, he disdains pity, "the only thing worse than flagrant antagonism." And he's modest about his skills: "I trapped with something that outshone total incompetence," sometimes proceeding "tentatively like an old lady upon cobblestones." The arctic climes must breed self-reliance and toughness, which are evident even in Sven's two dogs, memorable characters themselves. His first canine, Eberhard, is "a fractious, willful brute" that is sometimes his only companion. Meanwhile, Europe convulses in two world wars, and he'll be lucky if the madness of civilization doesn't affect him.
Sven's ugliness is only skin-deep, and readers will love the beauty and depth of his story.
Little, Brown and Co.: October 26, 2021; ISBN: 9780316592550: Hardcover
★ THE PERKS OF LOVING A WALLFLOWER
By Erica Ridley
Booklist - Starred Review
As a member of the scandalous Wynchester family, Thomasina, called Tommy, has used her talent for disguise to help her family with their ongoing quest to aid the downtrodden and desperate of London. But Tommy's latest undercover role as the new Baron Vanderbean may be her most challenging to date, since it puts her in close proximity to bookish Philippa York. Ostensibly, Tommy's task is to help Philippa and her cadre of bluestocking friends prove that Reginald Northrup is stealing credit for devising a code created by his niece Damaris. However, Tommy quickly discovers that while playing a man might be easy, falling in love with a woman like Philippa definitely is not. After wowing readers with The Duke Heist (2021), the first in her Wild Wynchesters series, Ridley comes back strong with another exquisitely written, utterly transcendent romance that perfectly captures the joy of being loved for who you truly are. Distinguished by a generous measure of buoyant wit, insightful characterization, luscious sensuality, and just the right dash of whimsy (homing kittens, anyone?), this is pure reading bliss.
Publishers Weekly - Starred Review
Don't judge this book by its title—bluestocking Philippa York may be bookish, but she's no wallflower, and master of disguise Tommy Wynchester is no demure miss in pearls. Bestseller Ridley's second Wild Wynchesters romance (after The Duke Heist) arguably touches the holy grail for Regency fans: like Georgette Heyer, but with sex. Lesbian sex, in fact, which pairs deliciously with classic Heyer elements like Shakespearian gender bending and exquisitely delineated fashion. "Tommy" is short for Thomasina, and she's infatuated from afar with Philippa. A sibling dare to act on her feelings and hold a conversation with Philippa launches her on a masquerade as Baron Horace Vanderbean, guardian of the madcap Wynchester clan and aspirant to Philippa's hand. Then the perfidy of a friend's uncle leads the pair into a complicated collaboration to expose him. Along the way, the women uncover truth after truth about themselves and each other, until they can no longer deny what they want. While Ridley does not have Heyer's skill with minor characters, she has the very great virtue of making her protagonists' confrontation with the status quo believable. Compromise here is a dragon to be slain, not an inevitable bargain with society. It's a feminist fairy tale readers will rejoice in.
Kirkus - Starred Review
Coming from different classes and being the same sex doesn't stop Philippa and Tommy from falling in love in this hijinx-filled Regency romp. Miss Philippa York's mother is determined to find a titled man for her daughter to wed. Philippa would rather focus on conducting her reading circle of bluestocking women, one of whom wants proper acknowledgment for creating a wartime cipher that her uncle stole credit for. Thomasina Wynchester and her siblings may not be Polite Society, but their various skills make them the perfect team to help seek justice in this case, which becomes far more complex as secrets are found hidden inside illuminated manuscripts. Little does Philippa know, but Tommy has been enraptured with her for a year without finding the courage to approach her. A master of disguises, Tommy finally finds confidence when disguised as the charming, flirtatious, fictitious Baron Vanderbean. Philippa is delighted when Tommy reveals her true identity, but as their friendship develops into romantic yearnings, she's torn between society's expectations and her own desires. Funny and sexy, this second installment of the Wild Wynchesters series showcases the empowerment that comes when people find total acceptance from their families, lovers, and themselves. The lead characters' identities are realistically nuanced: Philippa has never been interested in men but hadn't found herself sexually attracted to women before Tommy ignited her passion. Tommy only desires women, but her own gender is more fluid, feeling sometimes feminine and sometimes masculine. They are both caring, smart, and lovable, which makes their relationship journey completely enchanting. Sapphic bliss.
Forever: October 26, 2021; ISBN: 9781538719541: Mass Market Paperback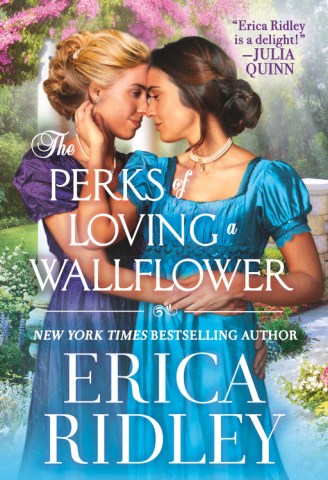 ★ THE DARK HOURS
By Michael Connelly
Booklist - Starred Review
The fourth Renée Ballard and Harry Bosch novel is the best yet, both because Ballard has evolved into one of crime fiction's richest, most complex characters and because Connelly takes an unflinching look at policing in the post–George Floyd era. Still working LAPD's graveyard shift, Ballard is trying to survive the traditional New Year's Eve "rain of lead"—celebrants firing guns into the air, oblivious to where the bullets come down—when a man is killed at an outdoor party, not from a deadly raindrop, it quickly becomes apparent, but from an assailant's gun. After establishing a link between this murder and a decades-old killing on which the retired Harry Bosch worked, Ballard turns to Bosch, who takes a low-key mentoring role, for help. Meanwhile, though, she has another, equally difficult case: tracking a pair of serial rapists who have been terrorizing women in various Hollywood neighborhoods. Ballard's determined efforts to "get of my ass and work cases" (long a Bosch mantra) have earned her all variety of enmity from both supervisors and fellow cops, especially when the murder case points toward a former cop. Sadly, staying on your ass and out of trouble has become the department's unofficial policy. As always, Connelly salts the story with intriguing details of how detectives follow a convoluted investigative trail, but here he adds a deeply troubling subtext: Can good cops survive in a system so deeply broken?
Publishers Weekly - Starred Review
In bestseller Connelly's stellar fourth novel featuring LAPD Det. Renée Ballard (after 2019's The Night Fire), Ballard leads the way on two separate cases: the shooting death of Javier Raffa, a former gang member, and the search for a pair of serial rapists dubbed the Midnight Men. A recovered bullet connects the Raffa shooting to an old case of Connelly's main series lead, Harry Bosch. Though Bosch is retired, he willingly helps out and ends up playing a key role in investigating both cases. Meticulous about actual police procedure, Connelly makes the fundamentals of detective work engrossing while providing plenty of suspense and action, including one genuinely shocking scene of violence involving Ballard. He also excels at imbuing his narratives with social commentary, a talent showcased in this entry, which opens with Ballard and her reluctant police partner, Lisa Moore, parked near a homeless encampment on New Year's Eve 2020 ("It had been a bad year with the pandemic and social unrest and violence"). Along the way to a surprising, even hopeful ending, Connelly avoids polemics while exploring such issues as internal disaffection among the police (including Ballard's ambivalence about her career), misogyny and domestic violence, and the political divide that resulted in the January 6 insurrection at the Capitol. This is a masterpiece.
Little, Brown & Co.: November 1, 2021; ISBN: 9780316301299: Hardcover
★ A BRAVE AND CUNNING PRINCE
By James Horn
Publishers Weekly -  Starred Review
Horn (1619), president of the Jamestown Rediscovery Foundation, delivers an immersive portrait of Opechancanough (c. 1547–1646), who helped build the powerful Powhatan chiefdom in America. Horn contends that Opechancanough was the same "princely young Indian" known as Paquiquineo who was kidnapped from the Chesapeake Bay region in 1561 and taken to Spain, where he was renamed Don Luís de Valasco. A Catholic convert, Don Luís traveled to Cuba, Florida, and Mexico before returning to the Chesapeake Bay to help establish a Jesuit mission in 1570. Shortly after his arrival, however, he left for his home village, where he organized a war party that killed the priests and destroyed the mission. He then helped his brother Chief Powhatan consolidate Native tribes along the East Coast to counter the European threat, and, in 1622, following a series of devastating raids on Jamestown, came "very close" to driving the English settlers—who knew him as Opechancanough—out of Virginia. Horn recounts Pocahontas's marriage to John Rolfe and other famous events at Jamestown, and vividly describes brutal clashes between Powhatan warriors and English settlers before Opechancanough was captured and killed in 1646. Though Horn's case that Paquiquineo/Don Luís and Opechancanough are the same person requires a good bit of speculation (he would have been close to 100 when killed), he builds a cogent narrative out of documentary fragments. Early American history buffs will be riveted.
Kirkus - Starred Review
An accomplished work of scholarly detection that plays out against the background of the English colonization of Virginia.
Opechancanough, the center of Virginia historian Horn's narrative, was abducted from his Chesapeake Bay homeland by Spanish sailors in the 1550s and taken to Mexico and Spain, where he met King Philip II. Recorded in the Spanish annals as Paquiquineo, a name simplified as Don Luis, he converted to Catholicism and promised to help the Spanish establish a colony on Powhatan lands, the site of a tight confederacy of Native nations. After returning there, however, he organized the massacre of Jesuit priests who had established a mission not far from present-day Richmond. The brother of the king, and in the line of royal succession, Opechancanough then mounted a long war of resistance against the English. Horn ventures two potentially controversial suggestions: first, that Don Luis and Opechancanough were one and the same, since some historians have argued that they were not; and second, that Opechancanough and his elite band of warriors were responsible for the disappearance of the Roanoke Colony, long a matter of historical speculation. He provides convincing evidence for both assertions, building on a portrait of Virginia and its neighbors that, at the time of the European arrival, was the site of a sophisticated political and economic network whose participants were well aware of distant events and who coordinated to fight the newcomers. Some familiar figures appear, including John Smith and Pocahontas, on both of whom Horn sheds new light as players in a drama that would unfold over decades. He portrays Opechancanough as a man who, having seen the subjugation of Native peoples and the enslavement of Africans in Mexico, knew exactly what was coming on those English ships and fought to prevent their successful settlement—which, thanks to both the divisions of the English civil war and Opechancanough's fierce fighting, almost didn't happen.
Swift-moving prose along a twisting storyline lends this brilliant book the feel of a mystery.
Basic Books: November 2, 2021; ISBN: 9780465038909: Hardcover
★ HOW TO MARRY KEANU REEVES IN 90 DAYS
by K.M. Jackson
Publishers Weekly -  Starred Review
It would be enough if Jackson's latest (after Real Men Knit) were simply a charming rom-com replete with laugh-out-loud one liners and pop-culture references, but it's also a moving, heartfelt story about coping with grief, stress, and major life changes. It doesn't hurt that Bethany Lu Carlisle, an endearing 40-something Keanu Reeves fangirl, and her best friend, True Erickson, are the kind of characters one can't help but root for. Lu and True have known each other since they were school-age thanks to True's friendship with Bethany's late little brother, Cole. All this time, True's nursed a massive crush on Lu that's only gotten bigger as they've grown closer through their mutual grief. Meanwhile, proudly single Lu sees True as family and has never considered him romantically. When Lu reads tabloid reports that her beloved Keanu Reeves is getting married in 90 days, it makes her question her devotion to the single life—so she does the sane thing and hatches a plan to stop the wedding. True begrudgingly agrees to help her on this harebrained scheme, leading to some outrageous adventures as they race to California. The rom-com trappings keep things lighthearted and welcoming even as Jackson probes heavy emotions. Readers will be wowed.
Forever: November 2, 2021; ISBN: 9781538703502: Trade Paperback
★ THE LIBRARY
By Andrew Pettegree
Booklist - Starred Review
Despite its subtitle, this history of libraries is anything but fragile. At more than 500 pages, it is a robust, near definitive effort, tracing the evolution of the institution from the clay tablets of the Assyrian Empire to the wired libraries of today. Offering their material in six parts, the coauthors proceed chronologically, cautioning the reader that "the history of the library is not a story of relentless progress." But it is, nevertheless, one of change, for "libraries need to adapt to survive." Yet, for centuries, "libraries" were typically only private collections of manuscripts, codices and—finally—books housed in temples, palaces, monasteries, and residences of the rich. They were anything but public, closed to the hoi polloi but occasionally open to scholars and the local elite. Speaking of elite, the authors examine celebrated collections and collectors. For one example: consider Christopher Columbus' son Fernando Colon, whose library contained, by 1536, 15,000 books housed in a revolutionary manner: on shelves! The last part of the book offers a survey of contemporary libraries. Much of this material is familiar, though in a welcome way, comprehensive like the rest of the authors' admirable effort. Though its primary audience will likely be academics, the book is so accessible and well written that it may also find a general readership among all those who love libraries. May their numbers be legion.
Kirkus - Starred Review
A comprehensive history of the invention and reinvention of libraries.
Historians Pettegree and der Weduwen have created a capacious, deeply researched examination of collections of the written word. They begin with clay tablets in the Assyrian Empire of Mesopotamia and move to the digitized material probed by Google's Alexa (named after the ancient library at Alexandria) to answer 500 million questions per day from customers around the world. The history of the library, the authors assert, "is not a story of relentless progress" or even of shared meaning about what a library should be, what it should contain, and whom it should serve. From ancient Greece to contemporary urban spaces, the authors offer a panoramic view of collections ranging from illuminated manuscripts in medieval monasteries to popular novels circulated in bookmobiles, from Oxford's privately funded Bodleian Library to Andrew Carnegie's extensive public library system. Collections often served as symbols of status and power; access to the San Marco library in 15th-century Florence, for example, "was restricted to literate male citizens of the city with scholarly interests." Once the printing press made books affordable—9 million books were printed by 1500—appetite for ownership burgeoned, "fueled by universities and schools, movements of popular lay devotion and the steady growth of cities." Still, before the 17th century, most libraries were privately held, occupying "spaces which were not originally constructed as rooms for books." In a narrative packed with fascinating facts for bibliophiles, the authors recount the vulnerability of books to war, oppression, censorship, fire, and confiscation. Even collectors used to rid themselves of duplicates by recycling them "as wallpaper, bookbinding supports, wrapping paper or toilet paper." Not until the advent of antiquarian booksellers was there an eruption of "bibliomania, frantic competitive bidding for the best and rarest copies of early printed books." Faced with increasing digitization, libraries are more than merely public gathering spaces. "The health of the library," write the authors, "will remain connected to the health of the book."
A lively, authoritative cultural history.
Basic Books: November 9, 2021; ISBN: 9781541600775: Hardcover
★ BENDING THE ARC: My Journey From Prison to Politics
By Keeda Haynes
Kirkus - Starred Review
A Black, female former public defender and congressional candidate reflects on her experiences navigating the racist, sexist justice system that incarcerated her "for a crime I did not commit."
Haynes was raised in Franklin, Tennessee, a town that, during her childhood, still celebrated its Confederate past. "My high school mascot," she writes, "was the Franklin Rebel, a cartoon of a smug Confederate soldier." Surrounded by multiple generations of loving family, Haynes grew up hardworking, ambitious, and well-loved. Through a combination of loans and retail jobs, she paid her way through college, where she majored in criminal psychology. While balancing work and education, Haynes met C, a charming man who lived in Memphis and whose attention Haynes found flattering. In a purported effort to help her pay her bills, C asked her if she would sign for a series of packages associated with his company, Beepers Plus. As a bonus, he offered her $50 for each one she accepted. Thinking that the packages contained only items associated with C's business, Haynes accepted. Later, Haynes discovered that the seemingly innocuous packages were filled with marijuana, which she learned only when the police accused her of conspiring with C to sell drugs. Despite going to trial and pleading innocent, Haynes was sentenced to seven years in prison. This experience would inform the rest of her life. "I was one person—young, female, and Black—against a much larger, much stronger force, whose intentions, it seemed, were not to serve and protect but to intimidate and harass," she writes. "To fit me into whatever narrative they had dreamed up and then punish me accordingly." The author's story is both inspiring and heartbreaking, and her voice is simultaneously impassioned and informed. Haynes is adept at using her personal experience to illustrate general truths about the flaws in the criminal justice system as well as specific avenues for reform.
A gripping, passionate memoir about a wrongly incarcerated Black woman's drive for judicial reform.
Basic Books: November 16, 2021; ISBN: 9781541646308, Hardcover
★ HOW THE OTHER HALF EATS
By Priya Fielding-Singh
Publishers Weekly - Starred Review
Sociologist Fielding-Singh debuts with an enlightening examination of how socioeconomic inequities affect eating habits and health. Drawing on research she conducted as a Stanford University PhD student, Fielding-Singh profiles four families living in San Francisco's Bay Area and documents their food choices and limitations over the course of several years. Nyah Baker, a Black single mother of two teenage daughters, relies on disability checks, payday loans, and occasional sex work to make ends meet. Meanwhile, Julie Cain, the wife of a corporate lawyer, spends roughly $900 per month on food for her family of four. Fielding-Singh reveals that an impoverished parent will spend more than she can afford on a luxurious meal because food is one of the few pleasures she can give her children, and that racial stereotypes affect ideas about healthy food choices ("There's a reason why people sing the praises of kale but not collard greens"). Mealtimes are particularly complex for middle-class mothers balancing work and household duties, Fielding-Singh notes, while Blacks and Mexican Americans haven't made the same dietary improvements as whites in recent decades. The author's deeply empathetic approach allows her to personalize the copious data on nutritional and health disparities she cites. The result is devastating portrait of "the scarcity, uncertainty, and anxiety that permeates so much of the American dietary experience."
Little, Brown Spark: November 16, 2021; ISBN: 9780316427265: Hardcover
★ THE NEXT SUPPER: The End of Restaurants as We Know Them, and What Comes After
By Corey Mintz
Booklist - Starred Review
Before a tiny virus upended the worldwide restaurant business, and the world, Canadian author Mintz (How To Host a Dinner Party, 2013) had already begun to fear for the future of restaurants for a host of economic, social, and political reasons. The rise of the internet anointed anyone a restaurant critic, and the cacophony of voices, both informed and ignorant, drove out those of experienced professional critics. Restaurants suddenly had to be sure their food was Instagram[1]worthy. Restaurant kitchens became dependent on the unpaid or low-paid work of recent culinary school graduates, flooding the the job market. While burgeoning immigrant communities multiplied the cuisines available in many places, immigrant and often undocumented workers were also exploited. The pandemic further upended all these trends, with restaurants pivoting from table service to delivery. Mintz delves into the economics and ethos of big restaurant holding companies and finds a large contrast between privately and publicly held ones. Environmentally aware diners worry not only about sourcing but also sustainability, while restaurateurs are beholden to today's bottom line. Mintz writes with passion about how he foresees all these pressures working themselves out, and caring readers, too, will find themselves distressed and lacking easy answers.
Publishers Weekly - Starred Review
"I'm convinced there's a better way to be a restaurant customer," writes food journalist Mintz (How to Host a Dinner Party) in his fiery work exposing "the twisted DNA of the dining industry." As the Covid-19 pandemic dragged on, he writes, it revealed a restaurant industry struggling to make ends meet, and one ravaged by a culture in which "fiefdoms" were rampant with "wage theft, tip skimming, and abuse." Through conversations with owners, chefs, cooks, servers, and delivery people, Mintz offers a searing critique of the food world, explaining why many of its standard practices—such as relying on apps for on-demand deliveries and tipping—have "train[ed] us to value convenience over price, quality, and fair wages"; how the brutal treatment of kitchen staff—from the underpaid to those not paid at all—has led to the current labor shortage; and the harms of operating under the ethos that the "customer is always right." As a corrective, he urges consumers to stop treating industry workers as "beneath our concern" and to "suss out... what kind of workplaces are worth supporting." Mintz also describes how thoughtful urban planning can preserve family restaurants and protect neighborhoods from being inundated by corporate franchises. With the hospitality industry poised at a point of inflection, this offers plenty of food for thought.
PublicAffairs: November 16, 2021; ISBN: 9781541758407: Hardcover
★ LEVIATHAN FALLS
By James S. A. Corey
Booklist - Starred Review
Leviathan Falls picks up where Tiamat's Wrath (2019) left off: the Laconian Empire defeated, Teresa Duarte onboard the Rocinante with Holden and crew, and the ancient enemy of the gate builders seeking ways to destroy reality itself. The final installment of Corey's Expanse series is
its strongest yet. It's a thrill ride of a tale, boasting the same kinetic momentum of the first book, with the highest possible stakes and profound emotional resonance. The story is masterfully paced and structured, filled to bursting with some of the genre's best world building. One of the central themes is how individual selfishness sabotages the greater good. It's easy to read this as a commentary on current real-world circumstances, but it is elevated into an exploration of universal truths. This book illustrates the greatest strength of speculative fiction: to imagine unique circumstances as strange mirrors to help us see ourselves more truly. Corey maintains an impressive balance between unflinching realism and hope, with no illusions about the myriad faults of humanity, but still holds a fundamental belief in the essential worthiness of people. This is a deeply satisfying and fitting conclusion to one of the best space opera series in many years.
Orbit: November 30, 2021; ISBN: 9780316332910: Hardcover
★ MAKING DARKNESS LIGHT: A Life of John Milton
By Joe Moshenska
Kirkus - Starred Review
A prismatic portrait of the canonical poet.
Oxford literature professor Moshenska takes a fresh perspective on John Milton (1608-1674), the art of biography, and the experience of reading to create a lyrical, meditative narrative about a poet who has seemed to generations of biographers and readers to be "perennially contemporary." It's not possible, Moshenska writes, "to separate the place of Milton's writings in his lifetime from the questionings and imaginings that they can provoke in ours." The author has been haunted by Milton, entangled with him as a reader and teacher, and his captivating, perceptive study reveals a deeply felt connection. Dividing the biography into three parts, the author considers Milton's birth and early life, marked by his growing up in "a house full of music" that, Moshenska believes, made him particularly sensitive to rhythm; his experiences in his late 20s and early 30s, including a "formative and fraught" trip to Italy and meeting with the aged Galileo; and the latter half of his life, when he married, became a father, and emerged as a controversial public figure. At this point, "he presented himself as a learned, urbane, and respectable poet" whose writings on divorce "could make women leave their husbands" and whose political views "threatened the bonds between monarchs and subjects." Moshenska follows Milton's footsteps from his birthplace on Bread Street in London to his travels through Italy; visits Milton's several homes; offers meticulously close, sensitive readings of poems and essays; and reveals "granular details" of turbulent 17th-century English political and religious life. Throughout, the author shares his own intimate responses to Milton's sometimes "alien and challenging" views. Milton, he writes, "was able to be absolutely himself while remaining in some sense foreign to himself, and this strange kind of self-relation I have found rich and useful in making sense of myself." With no aspirations to produce a definitive biography, Moshenska has crafted, instead, an incisive portrayal.
An inspired biographical and autobiographical journey.
Basic Books: December 7, 2021; ISBN: 9781541620681: Hardcover
★ THE REBEL AND THE RAKE
By Emily Sullivan
Booklist - Starred Review
Prim and proper lady's companion Sylvia Sparrow is the last person on earth anyone would think of possessed a scandalous past. Yet someone has discovered her carefully hidden secrets. Now, unless Sylvia gives in to the demands of an anonymous blackmailer, her carefully cobbled- together new life will come tumbling down. While accompanying her employer to a house party in Scotland, Sylvia tries to complete her assigned task of retrieving and delivering an envelope to her blackmailer, only to find she is distracted by the presence of another guest, dissolute bon vivant Rafe Davies, who, unbeknownst to Sylvia, knows a thing or two about keeping secrets. After wowing readers with her superb debut, A Rogue to Remember (2021), rising historical romance star Sullivan returns with another entrancing addition to her League of Scoundrels series that brilliantly showcases her mastery of deep characterization as well as her gift for crafting a wit-infused plot that effectively threads the needle between desire and danger without dropping a single stitch.
Forever: December 28, 2021; ISBN: 9781538737347: Mass Market Paperback
★ ANTHEM
By Noah Hawley
Booklist - Starred Review
It begins with the suicide of 15-year-old Simon's older sister, Claire, an act that presages a global wave of children's suicides, numbering 1,000 per day. Devastated by his sister's death, Simon is sent to Float, an adolescent center for anxiety. There he meets a Black teenager named Louise, who is 15, and a strange boy named Paul, who is 14 and calls himself the Prophet, claiming he receives messages from God, one of which asserts that He has a mission for Simon—the boy will be instrumental in building a new utopia. With that purpose, the three teens escape from Float. En route to their destiny, they set about rescuing a teenage girl, Bathsheba, from the so-called Wizard, billionaire E. I. Mobley, the sixth richest man in the world, who has a penchant for violating pubescent girls. Meanwhile, hordes of insurrectionists rise up to overthrow the government, launching a violent, epic Manichean war between good and evil. The apocalypse, it seems, is just around the corner. Yes, in Anthem, Hawley has written some of the most savage satire since Jonathan Swift, creating a ridiculous world in which only the young are viable. The plot-rich, cinematic story moves swiftly and compellingly, exciting reader interest and empathy. Anthem is truly an epic adventure.
Publishers Weekly - Starred Review
At the start of this grim, thought-provoking near-future thriller from Hawley (Before the Fall), five Wisconsin teenagers die by suicide in less than two weeks, each writing "A11" somewhere near where their bodies are found. The plague spreads nationwide and then internationally, creating a mind-numbing death count. Adults struggle to understand what's happening, some theorizing that the fatalities are a consequence of the Covid pandemic's social isolation. Many fear the suicides represent an "act of collective surrender" presaging the extinction of humanity. Meanwhile, 15-year-old Simon Oliver, who found his older sister dead from overdosing on the opioids their family business manufactured, is told by a fellow resident of the Float Anxiety Abatement Center near Chicago, who calls himself the Prophet, that Oliver is central to establishing a new utopia to be started by children to save the species and the planet. Oliver joins the Prophet and some others in escaping from Float to realize the Prophet's vision. From the ominous sentence that opens the main narrative ("The summer our children began to kill themselves was the hottest in history"), the author creates an all-too-plausible dystopia rendered believable through matter-of-fact prose. Hawley makes this sing by combining the social commentary of a Margaret Atwood novel with the horrors of a Stephen King book.
Grand Central Publishing: January 18, 2022; ISBN: 9781538711514: Hardcover
★ THE GOODBYE COAST
By Joe Ide
Booklist - Starred Review
Ide takes a break from his wonderful IQ Quintabe series to reimagine Philip Marlowe. This version of Raymond Chandler's iconic PI patrols the mean streets of contemporary Los Angeles, and while he shares the original's bone-deep iconoclasm, he's distinctly his own man, complete with a rich backstory. We learn that Marlowe and his father, Emmet, a revered but alcoholic L.A. cop, are at odds—Marlowe unable to forgive Emmet for his booze-fueled absence while Marlowe's mother was dying of cancer; Emmet disgusted with his son for quitting the police. Mired in two missing-persons cases, however, Marlowe turns to Emmet for help. Finding Cody, the stepdaughter of Kendra James, a fading movie star ("Grace Kelly without the grace"), proves easy enough, but Marlowe needs to stash the smart-mouthed teen with Emmet while he determines if, as Cody claims, Kendra killed her father. Meanwhile, Marlowe searches for another disappeared daughter, this one snatched by her father in a custody battle. These toxically dysfunctional families bring forth the depth of Marlowe's melancholy ("Nothing ever came out completely right. . . . Why? People. They fucked up everything"), but at the same time, he finds himself drawing closer to Emmet. The sleuthing here is top notch, but it's the bantering father-son interplay (evoking Jim Rockford and father Rocky in The Rockford Files) that really gives the book its zip. More Marlowe and Emmet would be most welcome.
Little, Brown/Mulholland: February 1, 2022; ISBN: 9780316459273: Hardcover